Raewyn Hill to lead new WA company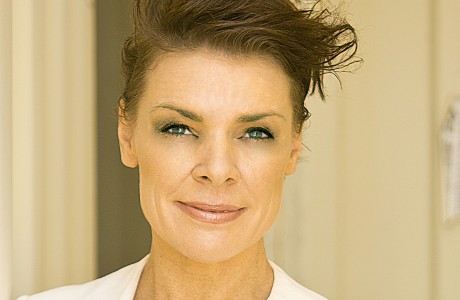 It was revealed in June 2014 that a new adult contemporary dance company was coming to Western Australia. After years of expectant talk and rumors about a new ensemble, it seemed like the hopes of many WAAPA dance students were finally coming to fruition when the Contemporary Dance Company of Western Australia (CDCWA) was announced.
The new company will apparently be fashioned out of the ashes of Buzz Dance Company and STEPS Youth Dance Company. These two mainstays of the WA dance scene have graced the industry for 29 years and 25 years, respectively. As they announced their plans to disband and reform, it seemed a suitable time to introduce a new contemporary dance ensemble.
Then, just last week, it was announced that CDCWA has appointed New Zealand School of Dance Distinguished Graduate Raewyn Hill as its first artistic director. Hill will join the company after five seasons as artistic director of Dancenorth.
Wendy Wise, chair of the CDCWA, stated, "I am delighted to appoint someone with Ms. Hill's celebrated talent and recognition as our first artistic director. The appointment of Helpmann Award-nominated Ms. Hill is a crucial step in the CDCWA's launch, as it seeks to reposition the art-form in the state."
Wise continued, "Ms. Hill's work has been programmed and presented worldwide to critical acclaim during a career spanning nearly 25-years. Her experience will give us the artistic impetus we need to develop and launch the CDCWA's inaugural season in mid-2015."
Hill will oversee the development of an innovative and distinctive vision for CDCWA's year-round artistic programme and she will curate, commission and create top-notch works.
Hill, who has choreographed, directed and taught in cities across the world, including Auckland, Sydney, Melbourne, Hong Kong, New York, Moscow and Tokyo, seems like the perfect fit for an ambitious company.
Michael Chaney, a founding supporter of CDCWA, said that he was thrilled about the formation of the new company and Raewyn Hill taking the reigns.
"The re-establishment of a professional contemporary dance company in Western Australia is long overdue after a 20-year gap. Creativity drives progress and there is no greater source of creativity than in the performing arts," Chaney stated.
For more information, be on the lookout for an article in the upcoming November edition of Dance Informa Magazine.
Photo courtesy of Dancenorth.