Queensland Dance School of Excellence offers workshop with Nick Cunningham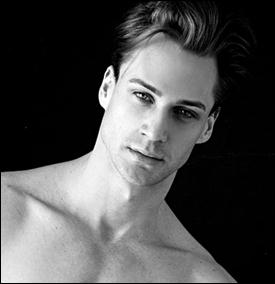 After a very successful performing career on Broadway and in London, Brisbane-born dancer Nick Cunningham will return to the Queensland Dance School of Excellence (QDSE) this week, the school where he received his early, pre-professional training.
Most recently performing in Broadway's longest running show, The Phantom of Opera, and working as associate choreographer for La Cage aux Folles (based on the film "The Birdcage"), Cunningham now brings his talents and experience back home to Brisbane.
Cunningham will treat the current QDSE students to a special, New York-style jazz workshop this Friday, Nov. 2.
The school's graduating students are eagerly awaiting the outcome of recent auditions to ascertain what their next move will be in 2013. These select students have had the opportunity to combine two years of elite dance and ballet training with face-to-face academic studies through Kelvin Grove State College. The culmination of their achievements form an excellent grounding for a career in the performing arts and they hope to follow in the footsteps of the vast number of successful graduates before them.
The opportunity to take a workshop with a successful dancer like Cunningham, who has tread that path before them, will offer the dancers both inspiration and insight into the transition from student to performer.
Cunningham will teach at the school from 9 a.m. to 12:15 p.m. Friday at the Thomas Dixon Centre in West End.
For further information, call 07 3217 2662 or email qdse@acenet.net.au. The Queensland Dance School of Excellence, established in 1982, operates in a partnership agreement with Queensland Ballet and the Queensland Government's Department of Education and Training.