Queensland Ballet's première of 'Coppélia'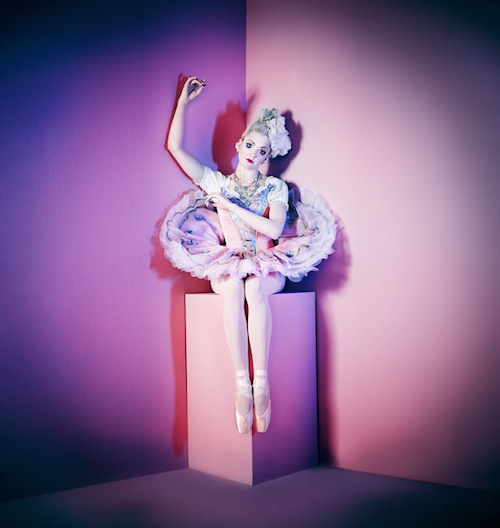 Queensland Ballet's first mainstage season for 2014 is a captivating new production of Coppélia choreographed by Greg Horsman. This brand new production will have its world première in Brisbane on Thursday, April 24 at the Playhouse, Queensland Performing Arts Centre (QPAC). It runs through May 10.
The ballet tells the story of the eccentric Dr. Coppélius and his invention of Coppélia, a life-like doll who causes comic chaos between two young lovers, Franz and Swanilda.
Setting the much-loved story in the small Australian town of Hahdorf in the late 19th century, Horsman has created a touching and witty ballet with endearing story characters inspired by Australian history. Coppélia is one of the most popular and well-known ballets in the classical repertoire.
"I have great respect and affection for traditional ballet productions, but I think it's important to give them a context that relates to our communities and audiences," says Horsman. "I began by looking at setting the story in a different place and period to the original setting. I also wanted to give Dr. Coppélius' character more context and background, and give him a reason for creating this life-like doll."
Horsman explains, "In the scenario I have created, Dr. Coppélius' daughter tragically dies at sea during their journey to migrate from Germany to Australia. In his sadness and mourning, Dr. Coppélius attempts to recreate his lost daughter through a life-like doll."
Queensland Ballet's Artistic Director Li Cunxin says, "Greg Horsman will bring his flair for choreographing classical-style ballet to this traditional work, and his distinctly Australian scenario is perfectly suited to the delightful story. This is a ballet that the whole family can enjoy. The dancing is beautiful and elegant, and Delibes' score is stunning. Audiences will leave the theatre feeling uplifted and entertained by an evening of beautiful dancing and music."
Horsman says it has been a pleasure working with Queensland Ballet on this new production.
"Queensland Ballet's dancers have been brilliant. They have shown great patience, good humour and initiative in realising this production. I'm very grateful to Li and Queensland Ballet for this fantastic opportunity to create my first full-length ballet back home in Australia," says Horsman.
Also joining Queensland Ballet for the season of Coppélia is Qi Huan, principal dancer at Royal New Zealand Ballet (RNZB). Huan will perform the role of Franz in selected performances and has previously worked with choreographer Greg Horsman. His most notable performance was in Horsman's Verdi Variations where Huan gave an outstanding performance.
Narrative ballets generally have several character roles, which require excellent stage technique and comedic skills. After his wonderful performance as an Ugly Stepsister in Ben Stevenson's Cinderella last year, audiences can look forward to seeing Associate Teacher Paul Boyd creating his newest Coppélius. Boyd is well acquainted with the role, having performed it several times during his lengthy career.
Audiences should also watch out for guest artists Christian Tátchev, Queensland Ballet's Director of Training, and Ballet Mistress Janette Mulligan, as Mr. and Mrs. Hoffmann, the parents of Swanilda.
Horsman engaged a talented creative team to deliver his vision. Exquisite new sets and costumes have been designed especially for this production by Queensland Ballet's Resident Designer Noelene Hill and Melbourne-based Set Designer Hugh Colman. Lighting Designer Jon Buswell's designs will bring the beautiful costumes and set to life.
Lèo Delibes' beautiful score will be performed by the Camarata of St. John's under the baton of Queensland Ballet's Music Director and Principal Conductor Andrew Mogrelia.
Tickets are selling fast to this enchanting family ballet, so officials recommend booking soon to see Coppélia from April 24 to May 10 at the Playhouse, QPAC. For more information, visit www.queenslandballet.com.au.
Photo: Principal Dancer Clare Morehen. Creative Direction by Designfront. Photo by Harold David.