Queensland Ballet promotes Emilio Pavan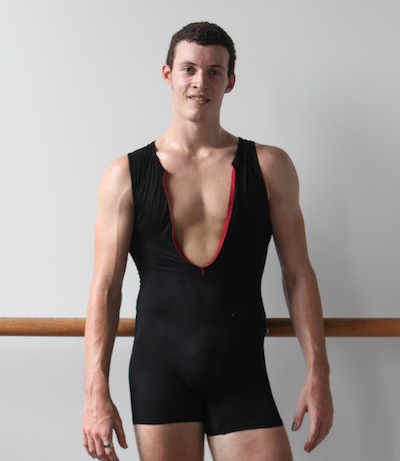 As soon as the curtain went down on Queensland Ballet's free performance of Coppélia at Riverstage last Sunday night, Artistic Director Li Cunxin announced the promotion of Emilio Pavan to Junior Soloist.
Cunxin said, "Emilio is a wonderful dancer. He is a strong partner with huge potential. Emilio has a beautiful jumps, excellent turns and has already achieved much both artistically and dramatically since he joined Queensland Ballet in 2013.
"Emilio has made a great contribution to Queensland Ballet over the last two years, and I'm so excited to watch Emilio continue to develop as an artist," Cunxin added.
Born in Newcastle, Pavan began his dance training at Newcastle Dance Academy before going on to train at The Australian Ballet School, graduating in 2012.
At the news of his promotion, Pavan was absolutely thrilled.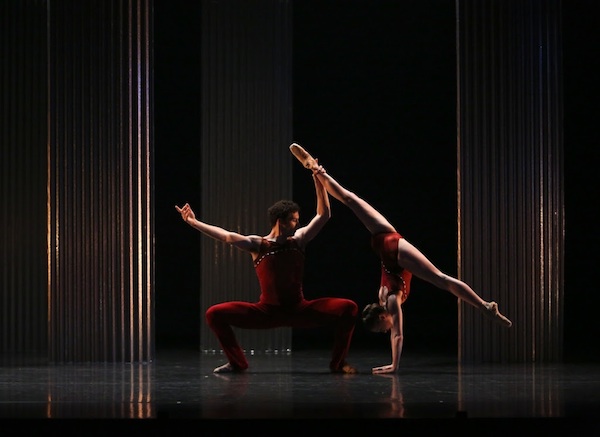 "It meant so much to me that my family was there to be a part of such a special night! It's something that will stay in my heart forever," he said.
Since joining Queensland Ballet in 2013, Pavan has performed several lead roles, including Franz in Greg Horsman's Coppélia, the Snow Prince in Ben Stevenson's The Nutcracker, Romeo in Sir Kenneth MacMillan's Romeo & Juliet and the lead male role in Nicolo Fonte's Bolero.
"Those lucky enough to have secured a ticket to the nearly sold-out production of The Nutcracker will enjoy watching Emilio's wonderful technique and artistry," Cunxin said.
Other career highlights for Pavan include George Balanchine's Serenade, Ben Stevenson's Three Preludes and 
Ben Stevenson's La Esmeralda pas de deux. Besides dancing, Pavan also loves to play the piano, cook Italian cuisine and travel. For more information on Pavan or Queensland Ballet, visit www.queenslandballet.com.au.
Photo (top): Queensland Ballet Junior Soloist Emilio Pavan. Photo (left): Pavan with Clare Morehen in Nicolo Fonte's Bolero. Both photos by David Kelly.