QDSE student heads to SDC's New Program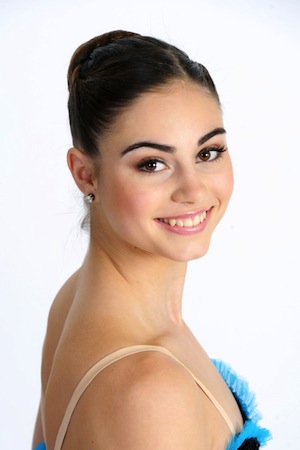 Josephine Weise is one of only 25 dancers from around Australia and New Zealand to have been selected to take part in Sydney Dance Company's inaugural Pre-Professional Year program in 2014.
This gifted 17 year old has just graduated from the Queensland Dance School of Excellence (QDSE), a Queensland Ballet/Education Queensland partnership program, where she also completed her Year 12 Certificate of Education through Kelvin Grove State College.
Josephine will be one of the youngest dancers to take up this new opportunity and is both excited and nervous about the interstate move. She is, however, already accustomed to living away from her Hervey Bay family having spent the last three years training at QDSE in Brisbane.
Josephine says, "I am thoroughly looking forward to further developing and refining my technique, artistry and performance skills alongside the company and some of Australia's leading choreographers and teachers. I'm particularly excited to work with the Artistic Director of Sydney Dance Company, Rafael Bonachela!"
When the course commences in February, Josephine will train under the direction of Linda Gamblin, a former professional dancer whose early training also included time at QDSE. No doubt Josephine will be inspired by the success of current Sydney Dance Company member Janessa Dufty, who graduated from QDSE in 2003.
For more information about the new SDC course, visit www.sydneydancecompany.com. To find out more about Queensland Dance School of Excellence, go to www.kelvingrovesc.eq.edu.au.
Photo: Josephine Weise. Photo courtesy of Queensland Dance School of Excellence.