PW is now official Freed distributor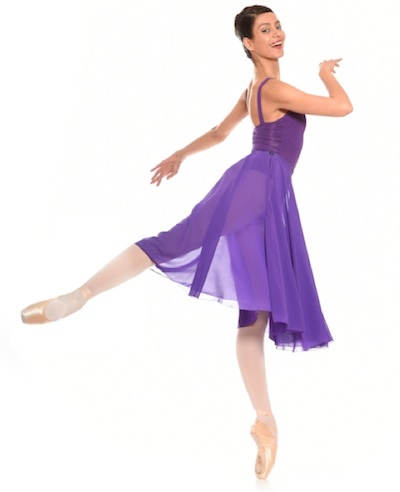 PW Dance & Sportswear (PW) officially became a stockist and distributer of what is considered the most popular pointe shoe in the world – Freed of London – last month.
Since the take over of world-renowned principal ballet dancer Paul Wright's shoe factory in 2006, PW has employed a qualified team of shoemakers and craftsmen who have dedicated their time to improving the quality and design of the PW brand of dance shoes. With a strong focus on their most popular shoes, including ballet flats, jazz and tap shoes, PW Director Vickie Thomas turned her sights to also providing Freed of London (Freed's).
"Our shoes are handmade in our own factory, allowing us to control every aspect of the shoe making process," Thomas said. "This is the same process for Freed pointe shoes so I feel the brand sits synonymously with ours, and ultimately gives PW customers access to the very best in dance footwear."
The celebrated pointe shoe, worn by ballerinas the world over, has been handmade by master craftsmen in England since 1929. Freed's continue to be developed to meet the needs of each generation of dancers and choreographers and are worn by acclaimed dancers such as Tamara Rojo, Auriele Dupont and Sylvie Guillem.
However, the limited access to Freed's in Australia and New Zealand has meant that young dancers have not been able to experience the legendary craftsmanship that Freed's offer. Now with PW distributing the shoes, that all has changed.
Due to the unique use of natural materials, Freed's both support and position the foot in the optimum position to encourage development of technique and to avoid injury.
"Freed's are my second skin," said Melbourne City Ballet Senior Dancer Iona Marques. "I consider them my performance enhancers as they are the perfect shoes for stage, lightweight and very complementary to my lines."
The addition of Freed pointe shoes to PW's already extensive range of dance and sportswear continues to solidify PW as a leading dancewear provider in Australia and New Zealand.
Freed pointe shoes are now available in PW stores. For more information on purchasing or stocking Freed's from PW, call +64 6 8437865 (for New Zealand) and +61 7 32711935 (for Australia.)
Photo: Dancer Iona Marques of Melbourne City Ballet. Photo by Dani Brown.