'PUSH' in Melbourne for two performances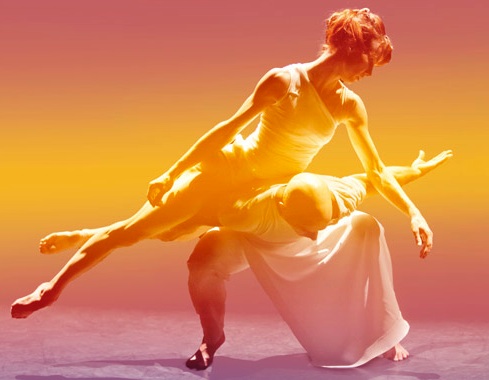 After several sensational sell-out seasons at Sadler's Wells London, five-star reviews and sold-out shows around the world, PUSH comes to Melbourne for two exclusive performances on Wednesday 23 and Thursday 24 October.
Audiences will have the opportunity to experience one of the world's most admired ballet dancers demonstrating the beauty of her art, as Sylvie Guillem performs in a program of works by Russell Maliphant, with whom she also dances in an evening of solos and duets.
"Maliphant's choreography has never felt so emotional; Guillem has never looked lovelier. It's a pairing made in heaven," wrote The Times (UK).
The production features four works: Solo, performed by Guillem to flamenco music; Shift, Maliphant's signature solo; Two, a dazzling solo which seems to trap Guillem in a box of light; and Push, a duet which combines the unparalleled proficiencies of this extraordinary partnership.
Since its debut in 2005, PUSH has received four major awards: the Laurence Olivier Award for Best New Dance Production, a Time Out Award for Guillem's performance in Solo, Best Choreography (Modern) for Maliphant at the National Dance Awards and the South Bank Show Dance Award.
The pieces are complemented by a stunning lighting design from Maliphant's long-time collaborator Michael Hulls, with music from Andy Cowton, Carlos Montoya and Shirley Thompson.
On PUSH, The New York Times said, "This is partnering of a magical complicity."
PUSH offers Melbourne audiences an opportunity to see Sylvie Guillem at her awe-inspiring, unequivocal best in contemporary repertoire, performing alongside award-winning choreographer Russell Maliphant.
Melbourne Festival Creative Director Josephine Ridge said, "Presenting Sylvie Guillem with Russell Maliphant in PUSH, in addition to the performances of 6000 Miles Away, is a tremendous opportunity. Each production offers an unforgettable program of contemporary dance."
PUSH will be presented at Her Majesty's Theatre at 219 Exhibition Street in Melbourne on Wednesday 23 and Thursday 24 October at 7:30 p.m. Tickets begin at $25 and go up to premium prices of $149.50. For more information, visit melbournefestival.com.au.
Photo: Sylvie Guillem and Russell Maliphant in PUSH. Photo by Johan Persson.