Proximity Festival 2013 hosts public forum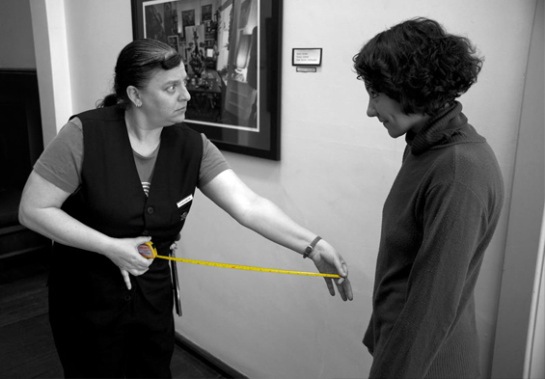 In 2013, Proximity Festival will transform the Perth Institute of Contemporary Arts (PICA) as artists from all disciplines are invited to create new intimate artworks tailor-made for an audience of one.
Curated by James Berlyn and Sarah Rowbottam with provocateur Kelli Mccluskey, Proximity Festival is the first platform of it's kind in Australia. Twelve artists will be curated into the 2013 program and participate in a two-week mentored LAB prior to the performance season in October and November.
Emerging and established artists from all disciplines are invited to submit proposals that re-purpose galleries and seek out alternative uses of hidden or negative spaces. No limitations are placed on the artistic creation of the ideas; but one rule remains – the audience and artist must be alone, in a space together.
Interested artists are encouraged to attend a free public forum and workshop at the PICA Performance Space on Saturday, April 6 from 2-5 p.m. to find out key information about the application process and curatorial guidelines. If attending, please RSVP by Thursday, April 4 to proximityfestival@gmail.com. Notice of attendance is essential.
Following this workshop, applications are open until the deadline of Friday, May 17 at midnight. While artists are not required to attend the public forum to apply for Proximity, it is recommended. Visit proximityfestival.com/apply for 2013 guidelines for making work.
Proximity Festival 2013 is set for October 23-26, 30, 31 and November 1-2. An artist run initiative, the festival provides critical peer support, encouraging artists from all disciplines to experiment with new modes of practice in the creation of participatory art. The inaugural 2012 season, presented at The Blue Room Theatre as part of Fringe World and Summer Nights Festival, sold out and won the Spirit of Fringe Award.
Photo: Nikki Jones, left, in Ush and Them as part of Proximity Festival 2012. Photo by Ashley de Prazer.