Project Y works to produce short film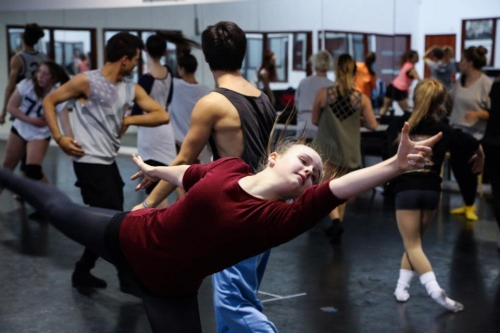 Youth dance company Project Y has announced a new project set to create a short film that addresses the major issues of bullying, expectation, self-image and youth suicide. Told through the hearts, minds and movements of the 35 contemporary dancers aged 12-22 years old, the film will work to ultimately convey the message that "No matter what you're going through – you are not alone."
So far the project has attracted major support from Village Roadshow in the form of a screening, major artists like Vanessa Amorosi, who is providing the soundtrack, and renowned Australian Director of Photography Joanne Donahoe Beckwith, known for her work with TV shows like The Librarians (ABC), Very Small Business (ABC) and Frontline (ABC). Plus, an army of experts including acting coaches, choreographers and a youth psychologist have pledged their involvement.
While Project Y is personally funding the majority of the project, the company is now at one of its last fiscal obstacles – the location lighting and tech budget. Now the company is seeking to raise support through the online crowd funding website, Pozible. A campaign to raise $5,000 by 31 May is currently underway. More than 40 supporters have already pledged $3,000.
To see a video of Project Y dancers discussing their upcoming film and to donate, visit pozible.com/projecty. Project Y officials, including Director and Choreographer Paul Malek and Producers Katherine Armstrong and Chris Curran, encourage the public to donate what they can. They say, "It only takes 250 people donating $20 each!"
Photo courtesy of Project Y.