Presenters Announced for Helpmann Awards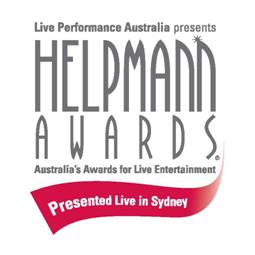 The 2012 Helpmann Awards® Ceremony will be held on Monday 24 September at 8pm at Opera Theatre, Sydney Opera House, hosted by acclaimed performer Simon Burke. The Ceremony will include performances by the casts of Cirque du Soleil, The South Pacific Company, and The Chorus Line Company; Artists from The Australian Ballet; from A Long Way to the Top – Marcia Hines, Jon Stevens, Brian Cadd, Doug Parkinson and Ian Moss; and Aston, Dan Sultan with a Tribute to Jimmy Little AO, and Bernadette Robinson.
Live Performance Australia (LPA) has announced the names of Award Presenters for the 41 categories for the 2012 Helpmann Awards®. These include Amanda Bishop, Blake Bowden, Bille Brown AM, Bryan Brown AM, Darcey Bussell CBE, Daniel Carter, Kate Ceberano, Gerry Connolly, Li Cunxin, Cameron Daddo, Lucy Durack, Marta Dusseldorp, Amanda Harrison, Verity Hunt-Ballard, Genevieve Lemon, Matt Lee, Emma Matthews, David McAllister AM, Lisa McCune, Rob Mills, Simon Phillips, Teddy Tahu Rhodes, Leo Schofield AM, The Hon. George Souris, Lyndon Terracini, Stuart Wagstaff AM, and John Waters.
Katharine Brisbane AM will be presented with the prestigious JC Williamson AwardTM, recognising her outstanding contribution to the Australian live performance industry.
The JC Williamson Award™ for co-recipient Dr Jimmy Little AO will be presented to his Manager, Graham Budstrup and his neice, Esther Cohen.
The Helpmann Awards® will be broadcast exclusively the following night on Australia's arts and entertainment channel STUDIO – channel 132 on Foxtel. See the full ceremony recorded live on Tuesday 25 September at 8.30pm.
Tickets are on sale to the general public and can be purchased from the Sydney Opera House Box Office 02 9250 7777 or www.sydneyoperahouse.com
This will be the 12th presentation of the Helpmann Awards®, the pinnacle industry event for Australia's live performance industry, which annually attracts over 17 million people to shows across the nation with revenues of over $A1.3 billion.
For the list of nominees visit www.helpmannawards.com.au