Popular Dancers Market set to take on Australia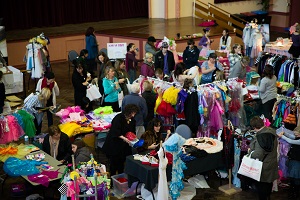 After successful events in 2013 the Dancers Market is looking forward to bringing their popular event to more parts of the country. The only known market of its kind in Australia, the Dancers Market offers customers the opportunity to purchase goods both new and second hand.
Dance costumes, props, accessories, shoes, tutus, costume designers, physiotherapists, photographers you name it and you can find it at the Dancers Market. Proudly supporting local small businesses and with over 30 stalls present on the day, dance mums are sure to find a bargain.
Monday night Jazz, Tuesday Hip-Hop, Wednesday Acrobatics and then on Saturday it's time to put the ballet shoes on. Dancing is a diverse, rewarding yet expensive art. The Dancers Market is the creation of Queensland based dancer Lauren Nairne who saw a niche for the dancing based event. Similar events have been held right across the country with Dancers Markets now popping up on the Gold Coast, Ipswich, Bendigo, Melbourne, Canberra and Perth.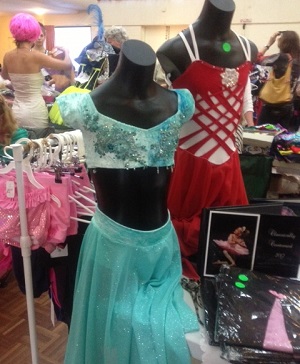 "Kids grow so fast and often they may only wear a costume once before they have outgrown it" says Mrs Nairne. "Costumes these days can cost upwards of a few hundred dollars and the Dancers Market offers these parents an avenue to make some of this money back as well as giving them a great opportunity to find their next costume at a cheaper price."
The Dancers Market will kick off its 2014 year with their Gold Coast event on the 23rd of March between 9am – 1pm at the Albert Waterways Community Centre. Cost is $2 entry for adults and kids entry is free. Sydney, Bendigo, Ipswich, Perth & Canberra all follow closely after the Gold Coast event.
Visit the website www.dancersmarket.com.au and follow Dancers Market on Facebook at www.facebook.com/dancersmarket