Perth Festival reveals 2019 program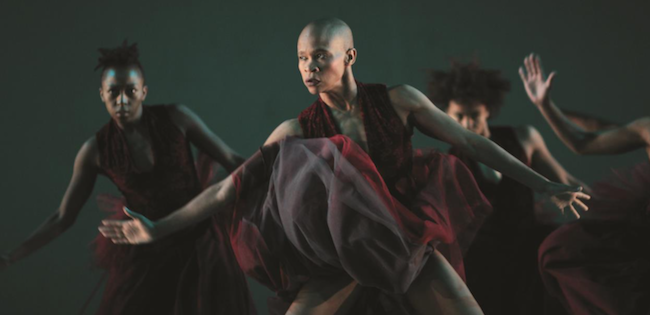 Dive into the Perth Festival this summer to celebrate the unique brilliance and beauty of Perth as it shares extraordinary experiences with some of the greatest artists and performers from around the world.
The festival is back to try and make Perth hotter than ever in 2019. World premieres proudly stamped "Made in WA" plan to surprise and delight alongside many of the greatest names in international dance, theatre, circus, music, film, literature and the visual arts.
Celebrating 66 years as Australia's longest-running arts festival, Perth Festival welcomes hundreds of thousands of visitors for more than three weeks from February 8 to March 3.
Artistic Director Wendy Martin's fourth and final festival program again promises to be an essential Perth summer experience. It embraces influential guests from across the globe, including exciting dance artists.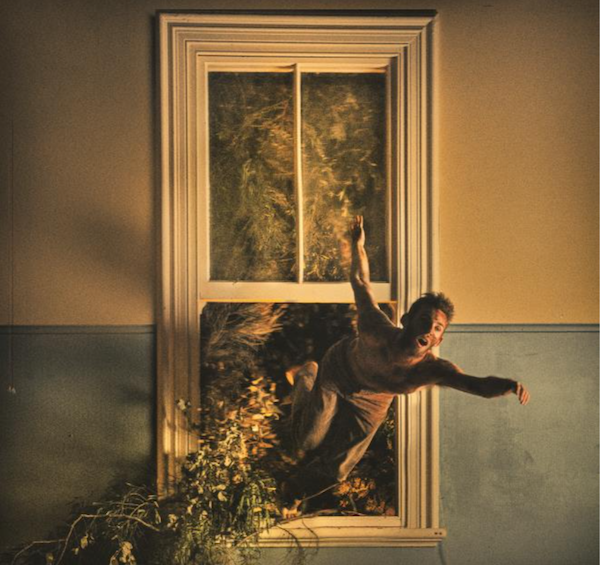 Many of the shows are exclusive to Perth, which means you cannot see them anywhere else in Australia – plus they are easier on the pocket. Up to a third of the events are free and people can snag great ticket deals too.
Living up to Perth Festival's global reputation for diversity and excellence, the 2019 program includes seven Australian exclusives, nine world premieres, five Australian season premieres and nine festival commissions.
The 2019 festival culminates Martin's four-year vision to celebrate this incredible corner of the world and the stories that make it unique. The "Made in WA" series includes six world premieres of daring local productions commissioned and nurtured by Perth Festival.
Hidden parts of the Sunset Heritage Precinct at Dalkeith will reveal their shadowy secrets in the immersive dance-theatre work Sunset, the result of a three-year partnership between Strut Dance and UK director-choreographer Maxine Doyle, best known for her pioneering work with UK company Punchdrunk. In Kwongkan: Sand, Perth's Ochre Dance and India's Daksha Sheth Dance combine artistry in a ritual of dance, theatre, music and aerial work at Fremantle Arts Centre.
In 2019, great works of theatre, dance and opera reinvigorate classic tales and make them thrillingly relevant for our own time. This is the case with Michael Keegan-Dolan's Swan Lake.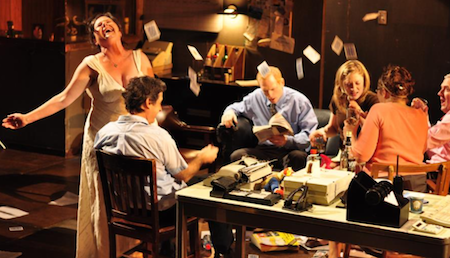 Feathers will fly when this daring dancemaker ignites this classical ballet as an explosion of raw Irish-noir theatre, contemporary dance and live folk-punk music.
Another dance program not to miss? South African dancer and choreographer Dada Masilo's stunning Giselle. Masilo sets her barefoot dancers loose in a whir of classical ballet, contemporary dance and traditional African ritual.
The much-loved Ballet at the Quarry returns as West Australian Ballet teams up with Perth's Co3 and choreographer Garry Stewart to reimagine classical ballet tales of transformation.
The universal languages of music and dance are a bridge between cultures – and dissolve borders between performers and audience – in One Infinity. This exciting Australian-Chinese collaboration unites recorder virtuoso Genevieve Lacey with guqin master Wang Peng's Jun Tien Fang music ensemble, choreographer Gideon Obarzenek, composer Max de Wardener and dancers from Beijing Dance Theatre and Dancenorth Australia.
Also erasing the barriers between audience, music and movement is the joyous on-stage adventure The Nature of Why. Part of Perth Festival's pioneering disability arts initiative with DADAA, Charles Hazlewood's British Paraorchestra, the world's only large ensemble for disabled musicians, joins the Perth Symphony Orchestra and contemporary dancers in an up-close and personal audience experience.
To find out more about these exceptional dance programs coming to Perth Festival 2019, visit www.perthfestival.com.au.
Photo (top): Giselle. Photo by John Hogg. Photo (left): Sunset, the result of a three-year partnership between Strut Dance and Maxine Doyle. Photo (right): New York's Elevator Repair Service in Gatz. Photo courtesy of the festival.