Patricia Barker named RNZB Artistic Director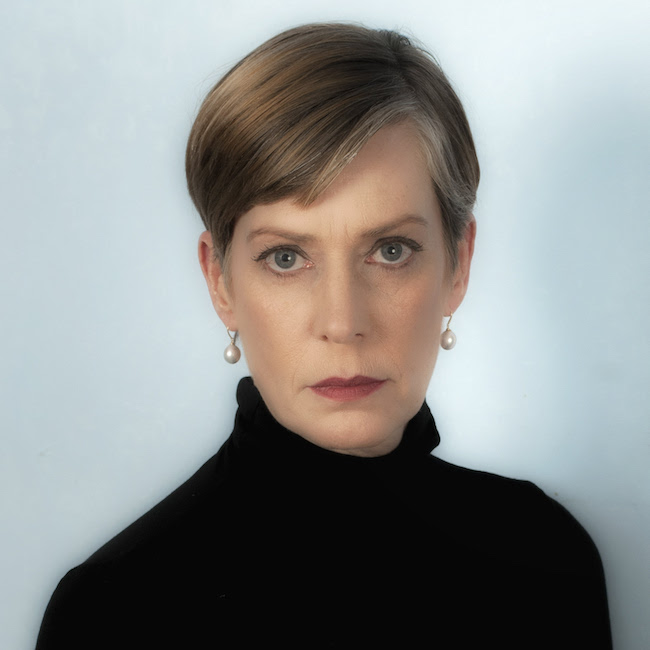 The Royal New Zealand Ballet (RNZB) has appointed Patricia Barker, a former prima ballerina and current Artistic Director of Grand Rapids Ballet in Michigan, USA, as the company's new Artistic Director.
RNZB Board Chair Steven Fyfe stated, "We are delighted to announce the appointment of Patricia Barker. She has a wealth of knowledge and experience having held positions of artistic leadership for more than a decade, following a distinguished performing career."
"From a large number of excellent applications from New Zealand and all over the world, the Board was greatly impressed by Patricia's vision for all aspects of the RNZB's activities, together with her experience as an artistic leader," Fyfe added. "Her knowledge of both contemporary and classical repertoire, as a dancer, coach and director also makes her an outstanding fit for the RNZB."
Patricia Barker was born in Richland, Washington, USA, where she received her early ballet training. She later studied on scholarship at Boston Ballet School and Pacific Northwest Ballet School. At age 17, she joined Pacific Northwest Ballet, under the directorship of Kent Stowell and Francia Russell, and quickly rose to the rank of Principal Dancer.
During her 27-year career, she performed extensively throughout Europe, Asia, Australia and North America in many of the great full-length classical ballets and contemporary works by renowned choreographers. She appeared as a guest artist with national and international ballet companies and performed in many galas throughout the world.
Barker, along with Jiří Kylián, was co-artistic advisor to the Slovak National Ballet from 2006 to 2010. She has staged works for the Balanchine Trust for companies including Pacific Northwest Ballet, Slovak National Ballet and Hungarian National Ballet and for the last ten years has served as a judge for the Youth America Grand Prix.
She became Artistic Director of Grand Rapids Ballet and Director of the Grand Rapids Ballet School in 2010. She curated a compelling and dynamic repertoire ranging from full-length classical ballets such as Swan Lake and The Sleeping Beauty, to neo-classical masterworks including George Balanchine's Serenade and Four Temperaments, Twyla Tharp's Nine Sinatra Songs and Paul Taylor's Company B. She also commissioned both full-length and short works by leading contemporary choreographers including Annabelle Lopez Ochoa and Mario Radacovsky.
Barker also oversaw Grand Rapids Ballet's Education Program, serving over 600 public school students annually, the Dancing with Parkinson's Disease program, the Explorer Dance for children with Down Syndrome classes, and the Open Division Adult Ballet classes.
"I am honoured and delighted to provide the artistic leadership to a company full of opportunity, achievement and with a unique creative voice and spirit," Barker said. "I will preserve the rich tradition of the Royal New Zealand Ballet while building on the company's impressive repertoire by curating works to build on a distinctive New Zealand personality to enrich the lives of New Zealanders and showcase our dancers' versatility to the world. I look forward to working with the Board of Directors, Frances Turner and the staff to present a broad spectrum of accessible, stimulating, and entertaining programing to a diverse national audience and to present the RNZB as a cultural ambassador of New Zealand."
Barker will take up the position of Artistic Director later this month, joining the company as rehearsals for the RNZB's brand-new production of Romeo and Juliet begin. Francesco Ventriglia, the company's current Artistic Director, is also the guest choreographer for this major new commission for the RNZB, which opens on August 16.
"We are fortunate that Francesco and Patricia have the opportunity to work together over the next two months and this will make for a seamless transition," Fyfe commented. "Francesco has made a significant contribution to the RNZB and has brought works by some of the world's most exciting choreographers to New Zealand for the first time. Francesco has already programmed the company's three national tours for 2018, and Patricia will bring these to the stage."
Barker will be the company's 12th Artistic Director and the second woman to hold this position in the RNZB's 64-year history after Una Kai first held it from 1973-75.
RNZB Executive Director Frances Turner said, "I'm looking forward to working with Patricia and enabling her artistic vision. As the RNZB heads towards our 65th season I know that we will continue to inspire New Zealanders with great art. It's also exciting to be leading the company in partnership with another woman; I suspect there are very few national companies worldwide that can say this!"
Visit www.rnzb.org.nz to learn more about RNZB.
Photo of Patricia Barker courtesy of RNZB.