Paris Opera Ballet productions in cinemas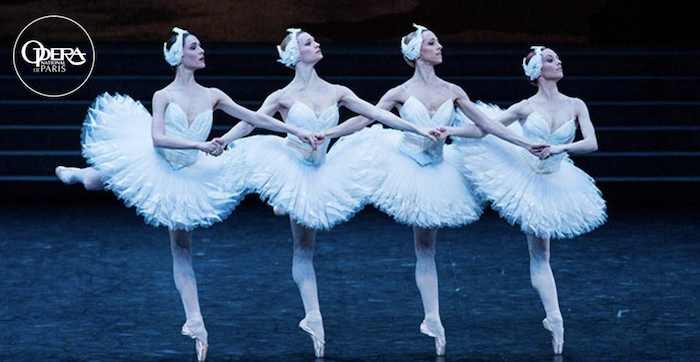 Since 2009, Palace Opera & Ballet has given Australian arts-lovers exclusive access to current-season productions from Europe's finest stages. Thanks to them, balletomanes can enjoy screenings of full-length shows from top companies only weeks after they were presented live on stage!
Up next, Palace Opera & Ballet will screen two recent Paris Opera Ballet productions, both featuring choreography by Rudolf Nureyev.
Nureyev's Swan Lake will be in cinemas April 12-17. When creating his version of this classic in 1984, Nureyev chose to give it a Freudian dimension, illuminating Tchaikovsky's poetic dream through a sense of profound hopelessness. Casting for this February 21 performance includes Léonore Baulac as Odette/Odile, Germain Louvet as Prince Siegfried and François Alu as Rothbart. (Watch the trailer here.)
Then, on June 21-26, Nureyev's Cinderella will hit Australian cinemas. This unique adaption of Charles Perrault's celebrated tale is transposed to a 1930s Hollywood. In a series of references to the heroes of the American cinema, Nureyev propels his Cinderella under the spotlights of La La Land. Valentine Colasante dances the lead role of Cinderella in this filming from the Opéra Bastille, Paris in December. (Watch the trailer here.)
To see screening locations for Swan Lake, click here. To see screening locations for Cinderella, click here.
Image courtesy of Palace Opera & Ballet.