Paco Peña Flamenco Dance Co.'s 2014 Tour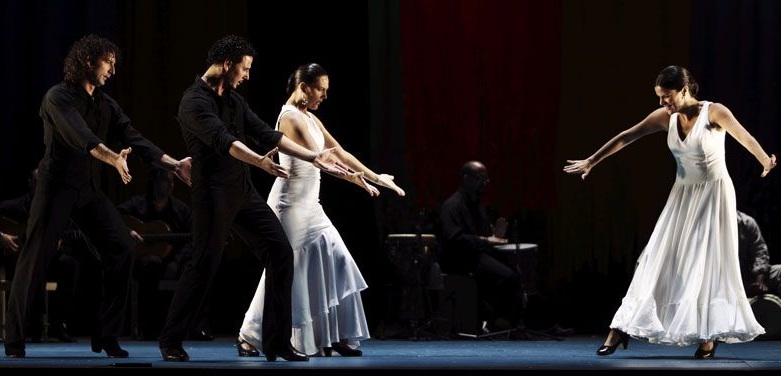 The legendary Paco Peña embodies both authenticity and innovation in flamenco. As guitarist, composer, dramatist, producer and artistic mentor, he has transformed perceptions of this archetypal Spanish art form.
His latest production, Flamencura, brings together numerous highly-skilled virtuoso talents and further explores the art of flamenco in the form of the guitar and the dance. The production will tour across Australia in April, presented by Abstract Entertainment.
Flamencura, a sure-to-be world-class cultural entertainment, is destined to wow Australian audiences. The New York Times declared Peña "is a virtuoso, capable of dazzling an audience beyond the frets of mortal man. He combines rapid-fire flourishes with a colourists sense of shading." It should come as no surprise that readers of Americas Guitar magazine judged Paco Peña as the best flamenco guitarist of the year for five consecutive years.
Although the roots of flamenco are deeply imbedded in the soil and the culture of Andalucia, in Southern Spain, it nevertheless deals with emotional ingredients that are universal and timeless and therefore felt and understood by all human beings; be it the lone voice of the flamenco singer, the sexuality and passion of the dancer or the unique texture of the guitar, this art form always has and continues to find mysterious paths into peoples sensitivities all over the world.
Flamencura looks at presenting flamenco at: Perth Concert Hall on Wednesday, April 2; Norwood Concert Hall in Adelaide on Thursday, April 3; State Theatre in Sydney on Friday, April 4; Her Majesty's Theatre in Melbourne on Saturday, April 5; The Playhouse at Canberra on Sunday, April 6; the Civic Theatre in Newcastle on Thursday, April 10; Twin Towns Auditorium in Tweed Heads on Friday, April 11; and QPAC Concert Hall in Brisbane on Saturday, April 12.
Photo © Alex Rumford.