Origins Dance Company in first season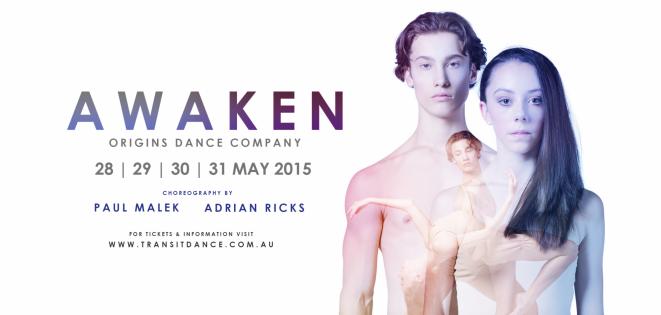 Origins Dance Company, dubbed "Australia's newest youth dance company", will present its inaugural production Awaken beginning this Thursday, May 28 at 7:30 p.m. at the company's facility located at 10 Elizabeth Street, Kensington, VIC.
Origins, a performance based ensemble made up of 17-and-under dancers from Transit Dance, will present works by its director, Paul Malek, and Melbourne-based choreographer Adrian Ricks.
The company aims to bring another professional youth component to Australia's dance landscape, intending to expand young artists' understanding of contemporary dance and develop the dance artists of the future.
Don't miss the company's official debut and the world premieres of Malek and Ricks' choreography! Running Thursday through Sunday, only two show times still have tickets available. Book now at www.transitdance.com.au to reserve your seats!