Opportunity for Solo Dance Makers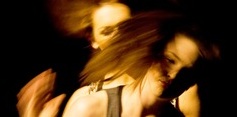 Sydney's youMove Company in collaboration with the Sydney Conservatorium of Music is offering five independent solo makers/performers the opportunity to make a new ten minute solo work with an original score. The 10 minute works will be presented in June 2012 as part of the Con's concert series, as well as presented in a Western Sydney venue. Applications close Friday Oct 14.
youMove Company is calling for applications from creative teams comprising of either a solo choreographer making on a solo dancer or a solo choreographer/performer with an understudy.
To apply email kay@youmovedance.com.au to receive an application form. Applications will be assessed by an independent panel. Visit www.youmovedance.com.au/youMove_Company/opportunities.html for more information.