NZSD presents 'Insight' Studio Performances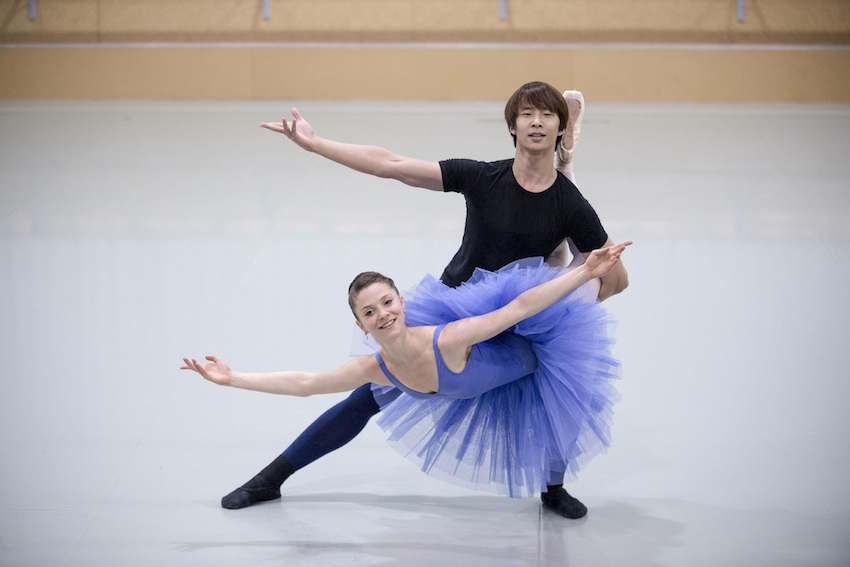 On Tuesday, March 31 and Wednesday, April 1 at 6 p.m., the New Zealand School of Dance (NZSD) will present Insight Studio Performances at Te Whaea National Dance and Drama Centre, located at 11 Hutchison Road, Newtown, Wellington. These intimate performances of classical and contemporary dance by NZSD students will deliver a first-hand experience of the School. The students will present an hour of short works, drawn from the classical repertoire and innovative new choreography.
The programme will incorporate solos prepared by classical students for the upcoming AHA Awards ballet competition, including new works by graduates Victoria Colombus and Tessa Hall, and excerpts from the School's upcoming Choreographic Season.
Contemporary students will perform a trio by Australian choreographer James O'Hara, who has been guest tutor at NZSD this term. O'Hara has danced with leading choreographers and dance companies around the world, such as Ballet Preljocaj (France), Ohad Naharin/Cedar Lake (New York), The Australian Ballet, Ross McCormack (New Zealand) and Marina Mascarell. He is a founding member of Cross Connections Ballet Company Copenhagen, and has worked extensively with Sidi Larbi Cherkaoui and Eastman, who have performed in recent years at Wellington's New Zealand Festival and the Auckland Arts Festival.
Insight Studio Performances require no bookings but the school does accept donations in place for a ticket fee. Visit www.nzschoolofdance.ac.nz for more information.
Photo: New Zealand School of Dance students performing in an Insight Studio Performance. Photo by Stephen A'Court.