NZDC premieres 'The Absurdity of Humanity'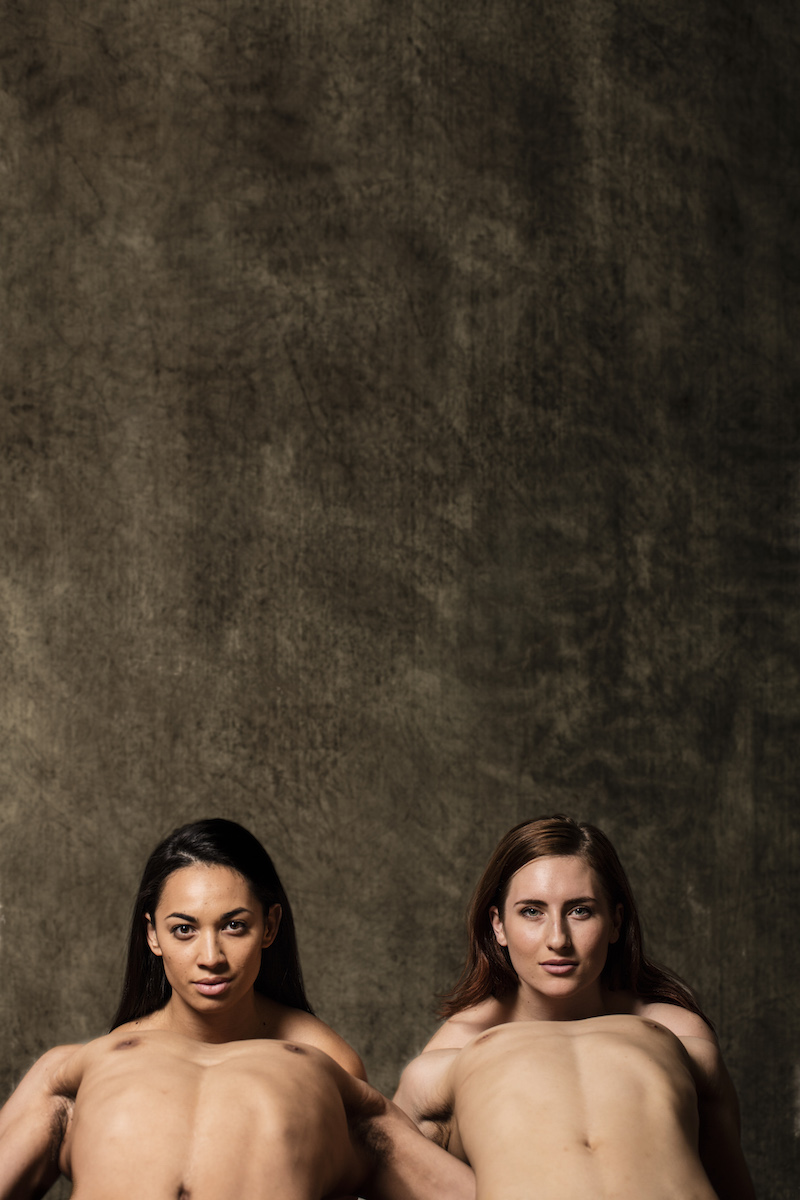 Later this month, the New Zealand Dance Company (NZDC) will premiere The Absurdity of Humanity, what it's describing as its "most provocative and poetic season yet." Aotearoa's newest dance troupe will present this programme at Q Theatre on August 24-27 for a strictly limited season. Artistic Director Shona McCullagh will couple the striking works of choreographers Ross McCormack (Matter) and Lina Limosani (Whispers from Pandora's Box) to form a powerful trans-Tasman double bill.
Matter by Ross McCormack (a 2015 Choreographic Fellow for Creative New Zealand) is a long anticipated theatrical work that will contemplate feelings of belonging, love and failure amidst a forest of lonely totems. Created by one of New Zealand's finest and internationally acclaimed dance artists with an absurdist eye for detail, McCormack says, "I am fascinated by people bestowing huge importance and almost mythological or religious cathartic experiences to benign objects."
Whispers from Pandora's Box by Australia's Lina Limosani (the 2016 Dame Peggy van Pragh Choreographic Award recipient) is a highly theatrical exposition on the dichotomy of good and evil within human nature. With a score created from mashed up film soundtracks and absurdist scores, this black comedy contains Elizabethan inspired costumes and shockingly timed fight sequences, promising both the macabre and humorous. The work is described as "Kill Bill meets Elizabeth I" and a "romp of surreal and action-packed pandemonium."
The Absurdity of Humanity programme features performer Eddie Elliot, a Manurewa resident. While studying dance at UNITEC, Elliot watched a performance by NZDC, which inspired him to approach McCullagh. "Hello," he said, "my name is Eddie and one day I'll be in your company." His bold statement proved to be a true prediction, as he went on to understudy for NZDC and is now one of their professional dancers. The Absurdity of Humanity also showcases talented dancers Carl Tolentino, Chris Ofanoa, Chrissy Kokiri, Emily Adams, Katie Rudd, Xin Ji and founding company members Lucy Lynch and Tupua Tigafua.
For more information, visit nzdc.org.nz. For tickets, contact Q Theatre in Auckland at 09-3099771 or head to qtheatre.co.nz.
Photo: NZDC dancers Chrissy Kokiri and Katie Rudd. Photo by John McDermott.