NZDC hosts 2016 Audition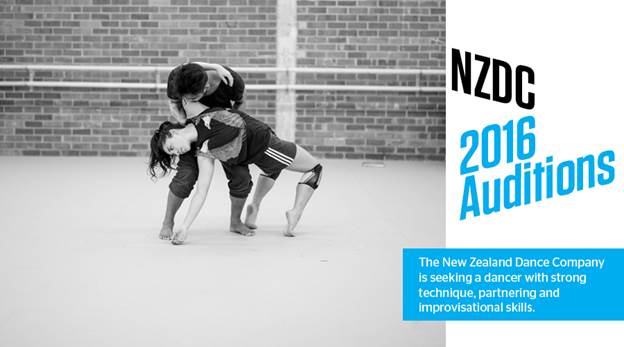 The New Zealand Dance Company is seeking a dancer with strong technique, partnering and improvisational skills for an Auckland-based contract commencing April 11 – June 2, including the company's national tour of Lumina.
According to NZDC, there is further potential for a contract from July 18 – August 27 for the company's new season premiere with Ross McCormack and Lina Limosani and again in November for work with Michael Parmenter.
The 2016 audition is set for Saturday, March 19 from 1 – 6 pm at Unitec Dance Studios, located at 35 Carrington Road, Mt. Albert, Auckland.
To apply to audition, email your CV, a full-body photo and headshot, and expression of interest to Artistic Assistant Caroline Bindon at caroline.bindon@nzdc.org.nz.
Applications will close March 4. Contenders will be advised prior to the audition if they have secured an audition place. For more information, visit www.nzdc.org.nz.