NZ School of Dance's Full Time Auditions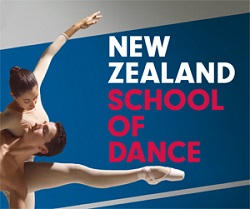 The New Zealand School of Dance will hold four auditions for 2014 intake to its Full Time Dance Courses. Auditions will be held in Wellington, New Zealand in September and in Melbourne, Sydney and Brisbane, Australia in October. Full Time Dance Courses include a Certificate in Dance Performance and a Diploma in Dance Performance.
Founded in 1967 as the National School of Ballet, the New Zealand School of Dance has grown leaps and bounds. Starting with only nine full time students, the school now has very competitive admissions and annually teaches about 70 full time students. In 2007, the school celebrated its 40th Anniversary and has gone on in recent years to gain further international recognition, being invited to become a Scholarship Provider to the Youth America Grand Prix in 2004 and recognised as a Partner School of the Prix de Lausanne in 2005.
Many graduates of the school have gone on to make significant contributions to the dance scene around the globe, dancing with companies such as Black Grace, the Royal New Zealand Ballet, Australian Dance Theatre, The Australian Ballet, Rambert Dance Company, Michael Parmenter's Commotion Company, West Australian Ballet, Footnote Dance, the Royal Danish Ballet, the Royal Ballet of Flanders, Tulsa Ballet, the English National Ballet and more.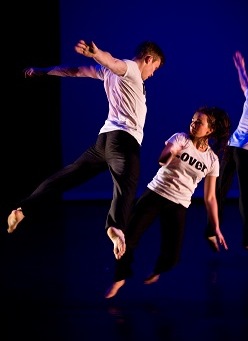 The school's Certificate in Dance Performance is a two-year full-time course designed to prepare dedicated students aged 16-20 for a career in dance performance. It focuses on the foundation of classical ballet and contemporary dance technique while simultaneously developing performance skills. Students major in classical or contemporary but maintain a strong grounding in both disciplines. The core training is supplemented by a range of allied subjects and regular performance opportunities.
The other full time course, the Diploma in Dance Performance, is for students who have already completed the Certificate in Dance Performance. It requires one additional year of full-time study and focuses on performance skills, providing opportunities to perform in several seasons and for contemporary students to choreograph. Secondments, professional placements and time spent at partner schools allow dancers to gain industry knowledge and contacts, which often lead to professional contracts.
Auditions being held for entry to these courses are scheduled as follows: Wellington
on Saturday 28 September
at the New Zealand School of Dance; Melbourne on Saturday 12th October at the Victorian College of the Arts Secondary School; Sydney on Sunday 13th October at the Sydney Dance Company Studio; and Brisbane on Monday 14th October at the Australian Dance Performance Institute.
Application forms are available at www.nzschoolofdance.ac.nz. To audition in New Zealand apply by Friday 30 August 2013. To audition in Australia (or by video) apply by Friday 13 September 2013.