Nominate for Australian Dance Awards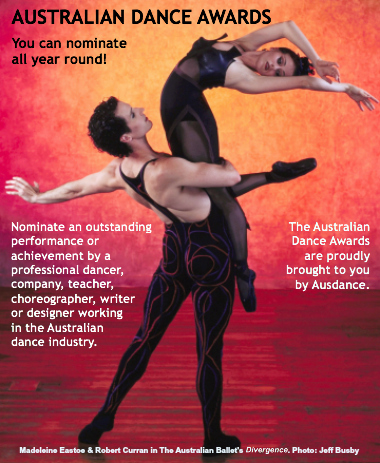 Ausdance has announced that you can now nominate for the Australian Dance Awards all year round – so nominations are open! Nominate an outstanding performance or achievement by a professional dancer, company, choreographer, teacher, writer or designer working in the Australian dance industry.

Visit www.australiandanceawards.net.au to see all the award categories and selection criteria.

The Australian Dance Awards are proudly brought to you by Ausdance.

www.australiandanceawards.net.au/news/nominate-now-for-2014