NIDA in 'Choreography' by Garry Stewart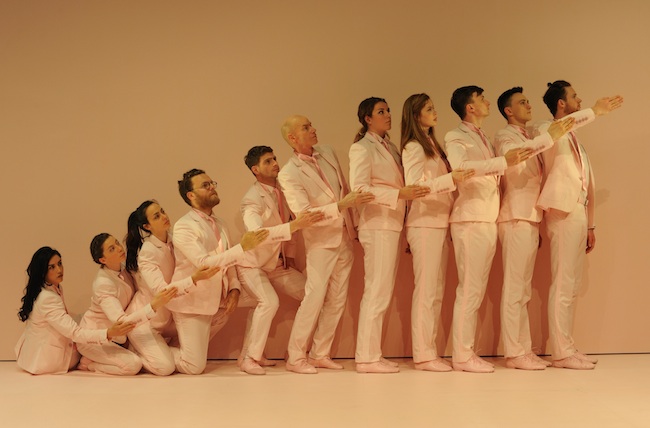 A new dance programme simply entitled Choreography will be presented by the National Institute of Dramatic Art (NIDA) on October 21-28 at Carriageworks, Eveleigh.
Featuring NIDA second-year acting and graduating Costume, Design, Production and Properties students, Choreography has been devised and directed by Garry Stewart, the award-winning 15-year artistic director of Australian Dance Theatre. Stewart is currently NIDA's 2014 Seaborn, Broughton & Walford Artist-in-Residence.
Using movement, singing, text and irony, Choreography promises to "redefine dance." It will delve into the patterns and kinesis found everywhere in life – biological systems, social media, economics, migration and war. This playful and exhilarating new work claims it will "forever change how you see choreography."
For more information or to book tickets, visit www.nida.edu.au. Choreography is presented in association with Australian Dance Theatre on October 21-25 and 27-28 at 7:30 p.m. and October
 25 at 2 p.m.
Photo: NIDA second-year students for Choreography. Photo courtesy of NIDA.