NICA presents 'Circus Showcase 2013'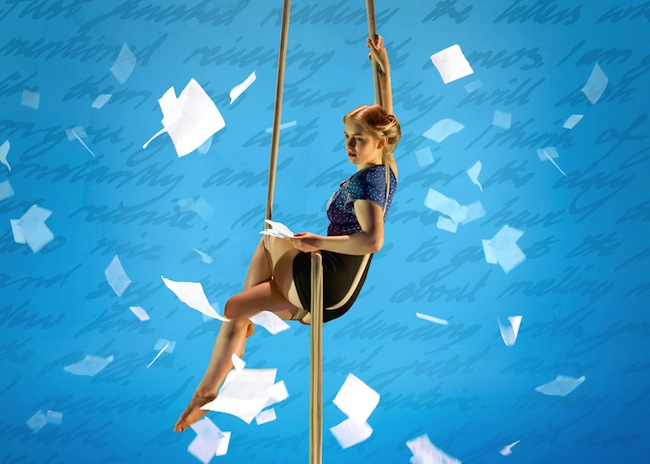 Audiences can catch a glimpse of the future of contemporary Australian circus in Circus Showcase 2013, a performance being presented at the National Institute of Circus Arts (NICA) in Prahran from 27 November to 7 December.
Circus Showcase 2013 will give audiences an exclusive look at the country's finest up-and-coming circus stars. The cast comprises 23 final-year students about to graduate from Australia's only Bachelor of Circus Arts.
The show is co-directed by NICA's Head of Performance, Megan Jones, and NICA's Head of Movement, Meredith Kitchen. Megan has had a formidable 30-year career as an actor, director and performing arts educator. Meredith started teaching at NICA after a dance career with the Australian Dance Theatre, Dance North and France's Compagnie Philippe Genty. Together they also directed NICA's hugely successful productions One False Move (2013), Made to Fit (2012) and CODA (2011).
"The show features signature solo and duo acts that range from the exquisitely beautiful and charming, to the heart-stopping and hilarious, interwoven into an entertaining variety of high-level contemporary circus, performance and dance," Jones said.
NICA's artists test the limits of physical strength and endurance and present jaw-dropping feats of sublime beauty with a wide range of circus apparatus including tightwire, cloudswing, hula-hoops, vertical rope, juggling, adagio, roué cyr, swinging trapeze, Chinese pole, clowning, hand balancing, roman rings, aerial hoop, swinging pole and tissu.
NICA is Australia's Centre of Excellence for training in contemporary circus arts. It is one of eight national arts training institutes and offers Australia's only Bachelor of Circus Arts. Graduates of NICA have gone on to pursue exciting careers both locally and internationally.
For tickets to Circus Showcase 2013, visit www.nica.com.au. Tickets are on sale now.
Photo courtesy of the National Institute of Circus Arts.