NEW ZEALAND SCHOOL OF DANCE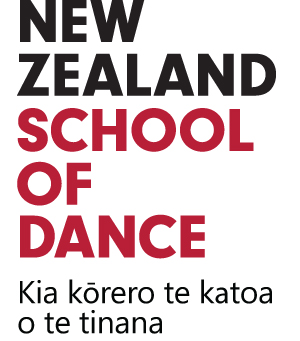 Course
New Zealand Diploma in Dance (Level 6)
New Zealand School of Dance Diploma in Dance Performance (Level 7)
Course Details
The full-time tertiary programmes offered by the New Zealand School of Dance (NZSD) are aimed at developing the qualities essential for professional dancers: strong technique, musicality, coordination and dedication to the art form. NZSD students major in either classical ballet or contemporary dance, but maintain a strong base in their minor discipline.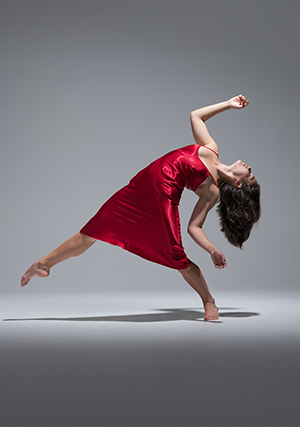 The NZSD has an outstanding faculty of dance teaching staff. Guest tutors from around the world and specialists in anatomy, dance history, sports medicine, nutrition, physiotherapy, strength and conditioning, yoga and Pilates round out the holistic training.
Facilities include nine fully equipped studios (including Harlequin sprung floors), a 160-seat theatre, design and costume workshops, lighting and AV studios, student common room, student computers and Wi-Fi and New Zealand's foremost performing arts library.
The NZSD is Official School of the Royal New Zealand Ballet. Excellent secondment opportunities are available through the School's relationships with leading ballet and contemporary dance companies around the world.
NZSD has between 85-100 full-time students and in addition, runs aspirational programmes for younger dancers. NZSD is funded by the Ministry of Education through the Tertiary Education Commission and is registered with the NZ Qualifications Authority (NZQA).
Main Subjects

The classical programme consists of classical ballet technique, contemporary dance technique, pas de deux, classical variations, pointe, choreography and yoga. Separate men's classes focus on the physical strength of male dancing with particular emphasis on elevation, pirouettes and batterie.
The contemporary programme consists of contemporary dance technique, classical ballet technique, contemporary repertoire, partnering, yoga, choreography and improvisation.
Performance opportunities include Choreographic Season, Graduation Season and secondments with leading dance companies in New Zealand and abroad.
Main Teachers

Garry Trinder (Director), Paula Steeds-Huston (Head of Contemporary), Christine Gunn (Head of Associates), Medhi Angot, Nadine Tyson, Turid Revfeim, Holly Newsome, Maksim Temnikov, Xavier Breed and Gina Andrews plus international guest teachers throughout the year.
AUDITION DETAILS
2 October – Wellington – Te Whaea
7 October – Melbourne – Academy of Performing Arts
8 October – Brisbane – Promenade Dance Studio
9 October – Sydney – National Institute of Dramatic Art
Digital Auditions
Date: 3 September 2021
Where: https://www.nzschoolofdance.ac.nz/audition
Applicants who are unable to travel to live auditions in New Zealand or Australia due to current travel restrictions are invited to join our Digital Audition.
Contact
Phone +64 4 381 9252
Email dance@nzschoolofdance.ac.nz
Postal address:
New Zealand School of Dance
PO Box 7146
Wellington 6242
New Zealand