New Cities & More Prizes for Showcase Championships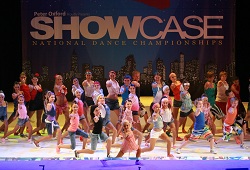 Showcase National Dance Championships will increase its Australian and New Zealand tour this season to include up to 18 Regionals. With a massive prize pool of over $85,000 up for grabs this year, the search is on for the next generation of top dance studios.
Peter Oxford, the National Director of Showcase, has his sights on expanding the many opportunities for dancers all over Australia by adding competitions in Darwin, the Sunshine Coast, Fraser Coast and Newcastle this season, in addition to the ever popular cities such as Sydney, Canberra, Perth, Melbourne, Hobart, Brisbane, Auckland and Christchurch.
Dance studios can enter solos, duo, trios and groups, in many forms of dance including jazz, lyrical, contemporary, tap, ballet and hip hop.
For more information click here: Showcase National Dance Championships