New Board Chair For The Queensland Ballet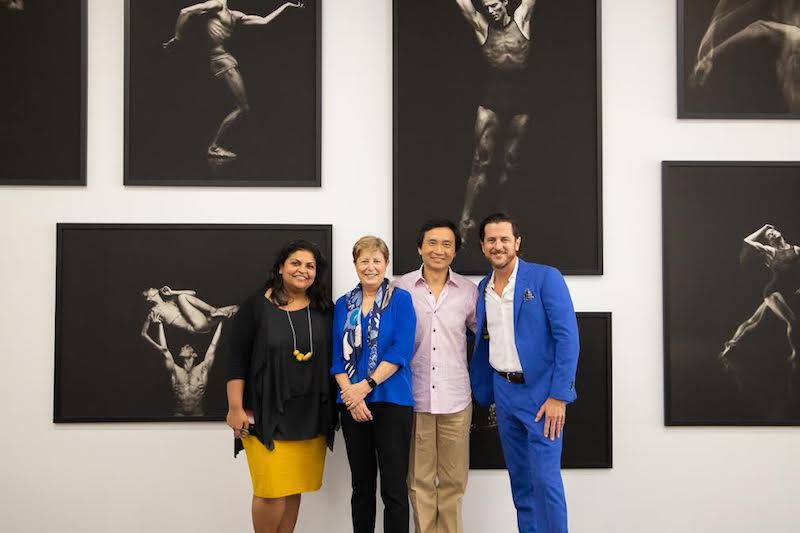 Chair of the Board of Queensland Ballet (QB) for the last six years, Brett Clark this week officially announced his resignation and named his successor as respected businesswoman Julieanne Alroe.
After serving on the Board for ten years (with the last six as Chair) Mr Clark said that although his time at the helm of QB had been incredibly rewarding, the time was right for a new person to step into the role of leading the Board. "It is with pleasure that I announce that I will be succeeded as Chair by Julieanne Alroe who is very well respected and admired within the Australian and international business community," Mr Clark said.
"Julieanne brings to the role more than 40 years' experience in the aviation industry, more than nine of those heading up Brisbane Airport Corporation.
"She has extensive board experience and I know that her business acumen, strategic thinking and people focus will ensure she is the right person to lead Queensland Ballet through this next phase of growth sustainably."
During Mr Clark's tenure as Queensland Ballet Chair, the Company has undergone remarkable business and box office growth. He has steered the Company through a period of business transformation and strategic change including progressing Queensland Ballet's two major infrastructure projects: the Queensland Ballet Academy and the redevelopment of the Thomas Dixon Centre.
"Queensland Ballet is a very exciting organisation which, under the leadership of Brett and the Board and of Li Cunxin and Dilshani Weerasinghe, has grown tremendously both artistically and commercially to become a powerhouse arts company in Queensland," Ms Alroe said.
"For me, it is a great privilege to be able to work with QB and I look forward to helping the Board and the Company deliver the ambitious growth program now underway and supporting QB as it provides world class performances to our audiences around Queensland."
Ms Alroe steps into the role of Chair effective immediately and Mr Clark will remain very much a part of Queensland Ballet through his work on the Infrastructure Committee for the Thomas Dixon Centre redevelopment until building commences later this year. Mr Clark and his wife Maria Clark remain dedicated supporters of Queensland Ballet.
More information on the company's latest news can be found here https://www.queenslandballet.com.au/news
Image courtesy of Queensland Ballet