New AD in the house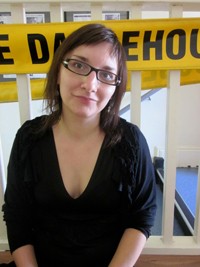 Dancehouse Melbourne has announced the appointment of a new artistic director, Angela Conquet.
"I feel tremendously privileged and honoured to have been appointed Artistic Director of Dancehouse. After six years of working with independent dance artists in France in a venue with strikingly similar values and functioning, I am extremely happy to transfer my skills and experiences in order to continue David Tyndall's fantastic work here", Angela said.
As artistic director Angela is committed to further develop and support Australian independent dance by connecting it to wider national and international networks and by strengthening Dancehouse's position as a catalyst for challenging, invigorating art and innovative research.
Located in Carlton, Victoria, Dancehouse is a centre for independent contemporary dance research, training and performance.