Near miss of asteroid inspires dance work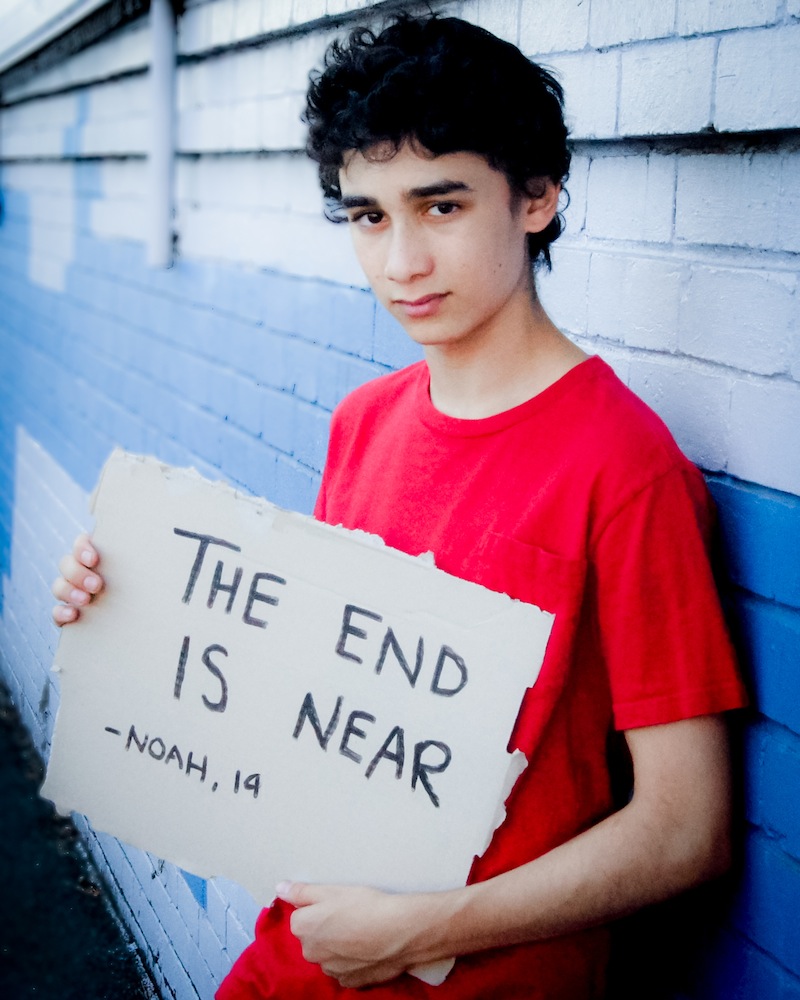 On Saturday, February 16th, a 130,000-tonne asteroid glided by the surface of the earth. NASA called it a near miss for the planet. While some might have taken a sigh of relief with their morning eggs, most didn't even know about the close call. Yet for the thirty 12-to-22-year-old dancers involved in Project Y, this close shave came as timely inspiration.
Project #1 Apocalypse is a journey of self-exploration by a group of today's youth aged 11 to 22 years old. Set eight days after a devastating asteroid impact with earth, the show follows 31 young dancers as they come to terms with being the sole survivors after the impact.
After waking up in a bunker with no recollection of how or why they are there the production sensitively explores the themes of loss, confusion, second chances and hope. Featuring an uplifting score and unique combination of contemporary dance and drama, this production by award-winning choreographer Paul Malek is set to move, intrigue and inspire. It will be presented March 8 – 10 at Revolt Artspace in Kensington.
Talented and passionate young dancer, Noah Missell is one of the 31 young artists selected to take part in this project. A student at Jason Coleman's Ministry of Dance and Albert Park College, Noah started with Project Y in 2012 and hasn't looked back since.
"What I love about Project Y is it's different, and that everyone is encouraged to express themselves in their own way. I am so grateful to be a part of such an inspiring and exciting company," Missell said.
His dedication to dance is paying off, as director Paul Malek reflects: "Noah has grown so much as a dancer since starting with Project Y. He is going from strength to strength as an artist and collaborator with the company. At only 14, he is already beyond his years in his ability to understand and communicate various emotions and intention through movement."
A youth dance initiative founded by Malek and his company, Collaboration The Project, 4-year-old Project Y is one of Melbourne's freshest youth dance companies. It is giving opportunities in a professional context to young dancers through choreographic workshops, theatrical performance and dance on film. One of the project's key goals is to extend the youth of today's creative and artistic output.
Offering more than just dance, Project Y gives students professional opportunities to work with leading choreographers and drama coaches to create original work. Project Y also offers scholarship programs and internships in publicity, production and social media to help give the students the tools they need to become theatre creators.
Project Y's Project #1 Apocalypse will be presented March 8 – 10 at Revolt Artspace, located at 12 Elizabeth Street, Kensington, VIC 3031. Tickets are $32 full price and $28 concession. To book, call (03) 9376 2115 or visit www.revoltproductions.com.
Photo: Dancer Noah Missell as part of Project #1 Apocalypse. Photo courtesy of Project Y.