National Ballet of China to bring its greatest love story to Melbourne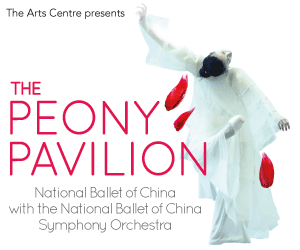 After their triumphant season in 2009 with Raise the Red Lantern, The National Ballet of China are returning to Melbourne in an Australian-exclusive season of one of China's most famous classical love stories. Described as China's Romeo and Juliet, The Peony Pavilion will be performed in the State Theatre, the Arts Centre Melbourne from 15 – 18 March 2012.
The Peony Pavilion is a deeply romantic tale of the power of love over death that dates back to the Ming Dynasty. Written at almost the same time William Shakespeare was penning his own classic, The Peony Pavilion remains one of China's most cherished stories. With magnificent sets, exquisite costumes and a full corps de ballet, The Peony Pavilion is a large-scale choreographic fusion of western classical ballet and traditional Chinese dance.
Making its European debut to sold-out audiences at the Edinburgh Festival, The Peony Pavilion promises to be one Melbourne's dance highlights of 2012. The performance is also making its Australian debut in the official Year of Chinese Culture in Melbourne.
the Arts Centre presents The Peony Pavilion
The National Ballet of China
With The National Ballet of China Symphony Orchestra
the Arts Centre, State Theatre
15 – 18 March, 2012
Thurs – Sat, 7.30pm
Sat & Sun, 1.30pm
Tickets $89 – $159. Groups and concession prices available.
theartscentre.com.au*, 1300 182 183* or the Arts Centre Box Office
*transaction fee applies