NAISDA presents 'your Skin my Skin'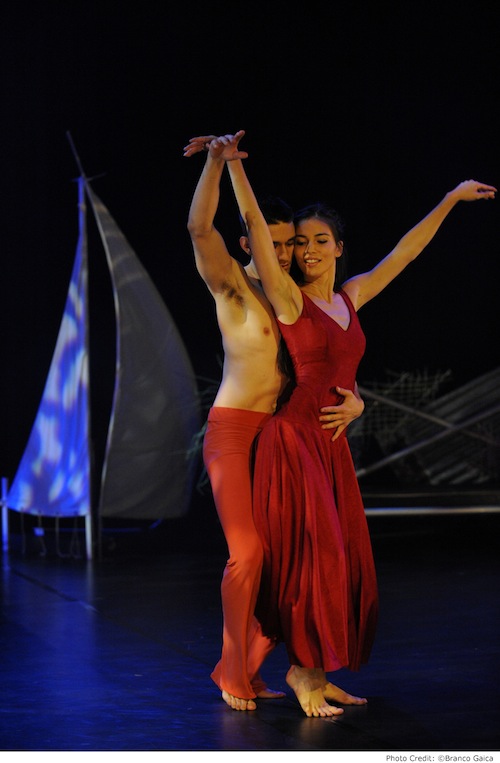 NAISDA Dance College and Carriageworks will present your Skin my Skin directed by renowned Indigenous choreographer and Bangarra Dance Theatre Artist-in-Residence Frances Rings on December 10-13.
"NAISDA is incredibly proud and fortunate to have Frances again bring her unique creative mind and passion to NAISDA and our developing artists," stated the school's official announcement in late October.
The production will feature an exciting blend of Aboriginal and Torres Strait Island contemporary and cultural dance. NAISDA, which has long been the incubator of such inspired happenings, will reveal the untold stories of a generation as they traverse the parallels of indigeneity from past to present in your Skin my Skin.
"Within the cells of bodies and behind the walls of buildings lie stories waiting to be unearthed," said Director Frances Rings. "Each of us exists in a detached void unaware of the fascinating tales that may pass us on the street or that lay hidden underneath our feet, quietly veiled till eventually awakened."
your Skin my Skin will feature work by both national and international choreographers, including Craig Bary, Shaun Parker, Vicki Van Hout, Iquail Shaheed, Raymond D. Blanco and Pamela Williams.
Rings will remount excerpts from two of her Bangarra works, Artefact and X300. Adelaide-born Rings, a descendant of the Kokatha Tribe, joined Bangarra around the time she graduated from NAISDA Dance College in the 1990s. She studied at the Ailey School, the official school of Alvin Ailey American Dance Theater in New York, focusing on Martha Graham and Lester Horton techniques.
NAISDA will also be joined by cultural tutors from Elcho Island's Datiwuy clan for these performances, with their Songlines being woven throughout the evening.
"NAISDA is pleased to be continuing our partnership with Carriageworks, which allows us to present tomorrows Indigenous artists in one of Australia's contemporary cultural hubs," said the college.
Carriageworks, located at 245 Wilson Street in Eveleigh, will host performances December 10-13. To book tickets, visit www.carriageworks.com.au or call 02 8571 9099.
Furthermore, NAISDA will celebrate its 40th anniversary in 2016 and hopes to celebrate this incredible milestone with the start of its next development phase. The NAISDA Foundation has been established to raise funds for the construction of Naya Wa Yugali, an expansion of the current NAISDA Dance College facilities based at Mt Penang Parklands on the Central Coast. This development will allow the number of developing artists to go from 65 to 100. NAISDA's goal is to become the future International Indigenous Arts Precinct. For more information, contact foundation@naisda.com.au.
Photo: NAISDA students in Our Home. Photo by Branco Gaica, courtesy of NAISDA.