Mini SPIN! A Deaf-led participatory dance party for children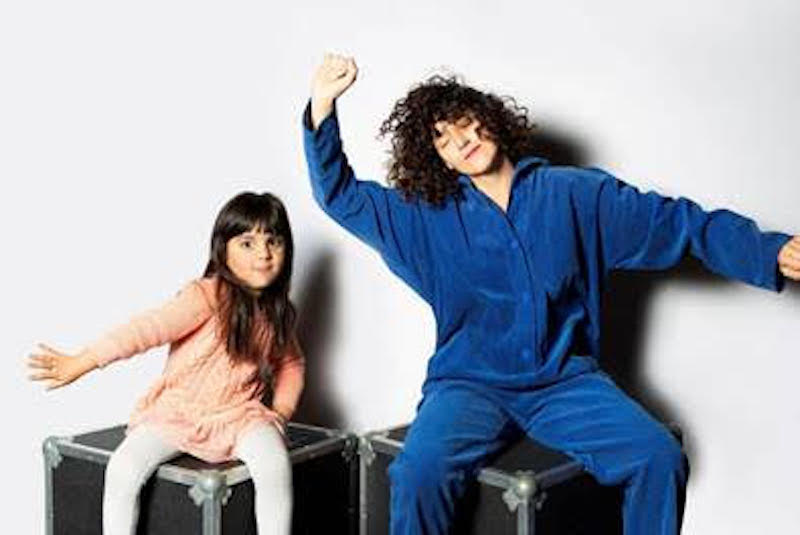 From the makers of SPIN comes Mini SPIN, a Deaf-led immersive and interactive dance rave for Deaf, CODA (children of Deaf adults) and hearing children and their families at Northcote Town Hall Arts Centre on 14 and 15 March.
Join Deaf hosts Anna Seymour, Luke King and Robbie Burrows for a jam packed 45 minutes of dancing and Deaf culture stories to funky DJ beats. No dance experience necessary. Just bring enthusiasm and your best moves!
Mini SPIN is especially unique amongst events for families because although it is accessible for everyone, it is Deaf-led and created specifically for Deaf, hard of hearing and CODA children and their families. It was originally commissioned by the 2019 Melbourne Fringe Festival for the Kids Club and is an Auslan-English interpreted event and wheelchair accessible.
Using low frequency bass, Auslan and balloons to assist, participants will follow the Deaf hosts through a sequence of dance routines together and finish with a freestyle dance party. The event also includes theatrical skits by Anna Seymour and her team.
Anna Seymour is a Melbourne-based Deaf dancer, choreographer, producer and teacher. She is a co-founder and Artistic Director of The Delta Project, a dance collective of Deaf and hearing performers and artists, which is one of Melbourne's most exciting creative ensembles, fusing contemporary dance and theatre.
"90-95 per cent of Deaf children are born to hearing families who usually do not know anything about the Deaf community, Deaf culture or Auslan. A lot of Deaf and hard of hearing children are isolated from each other. CODAs (children of Deaf adults) usually grow up in that middle world of being torn between the Deaf and hearing worlds," Anna Seymour said.
"Mini SPIN is important in bringing these children and their families together for an hour of dancing and silly fun but also learning a little bit about Auslan and Deaf culture. Mini SPIN is led by Deaf people who are passionate about dance, movement and the arts as a way of bringing people together," she said.
Mini SPIN is a feature of the 2020 Darebin Arts Speakeasy season. Following on from previous highly successful seasons – the 2018 season was nominated for a total of 28 Green Room Awards – the 2020 Darebin Arts Speakeasy program features a program of premieres and performances bigger than ever before. The season, which begins in February, features contemporary and unexpected performances by leading creatives including Susie Dee, Rawcus Ensemble, Melissa Reeves, Ash Flanders, Stephen Nicolazzo, Marc Brew, Circus Trick Tease and more.
For bookings and further information, visit www.darebinarts.com.au
Image courtesy of Darebin Arts