Mini MoveMe Improv Fest coming to Perth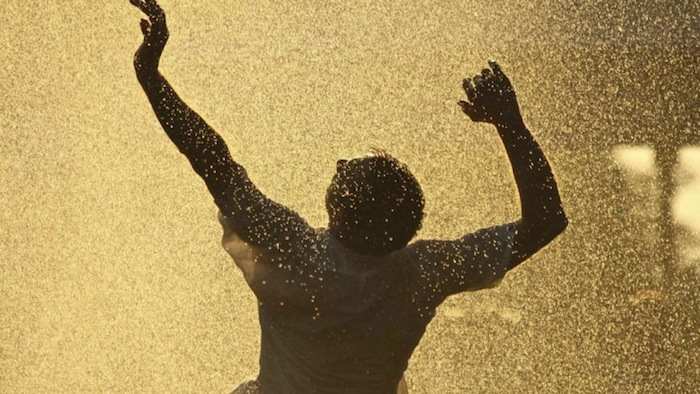 What is it about the improvisational performance – this once-off, never to be repeated event – that makes it such a thrill? Is it the exposure of the raw creative impulse? Or the embrace of irreverence, risk and danger that draws us in?
For nine days in November, STRUT Dance and MoveMe (a dance blog managed by Ausdance WA) will bring Western Australia a unique opportunity to witness contemporary dance in its most raw, thrilling and exclusive form: improvisation.
The Mini MoveMe Improvisation Festival is Perth's first-ever performance improvisation festival, presenting the work of some of the world's best contemporary improvisation artists across dance, music and performance.
Audiences can expect to see performances by artists like Michael Schumacher, Alex Waterman, Rosalind Crisp, Jacob Lehrer, David Corbet, Madeleine Flynn, Tim Humphrey, Jo Pollitt, Paea Leach, Ros Warby, Andrew Morrish, Peter Trotman and Sam Longley.
The festival originated in 2012 when Western Australia played host to the Australian Dance Awards for the first time and MoveMe held its inaugural MoveMe Dance Festival, which featured some of WA's most promising contemporary dancemakers and renowned international choreographers for six days in Perth.
For more information on STRUT Dance's MoveMe Improvisation Festival, visit www.strutdance.org.au.
Leading up to the festival, dancer and choreographer Michael Schumacher, who will later present Dans le Jardin with musician Alex Waterman, will lead a Master Workshop hosted by STRUT. The workshop runs November 10-21, focusing on tools of instant composition and relationship to live music. Expressions of interest are now open. Dancers have the opportunity to learn from a global movement shape-shifter described as the "contemporary guru of performance improvisation." To apply, dancers should send their EOI (including current CV and motivation) to communications@strutdance.org.au by October 31.
Photo courtesy of STRUT Dance.