Melbourne's Underground goes national!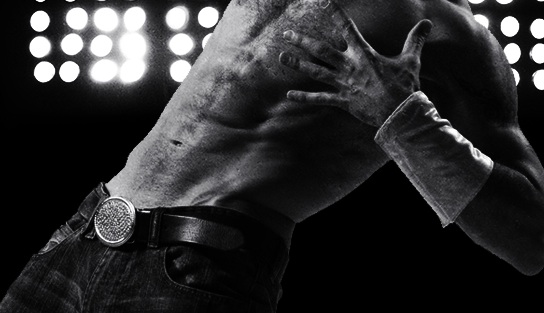 After success in Melbourne, Underground has gone from strength to strength, cementing itself as a "must see" event in the Melbourne dance calendar. Now Melbourne's hottest night of dance is set to tour nationally, bringing the party across Brisbane, Sydney and Melbourne in 2014!
In 2011, So You Think You Can Dance choreographer and independent dance producer Paul Malek set out with an aim to reinvigorate the Melbourne dance scene by commissioning Underground. A mix of a showcase and club event, Underground provides a non-competitive and celebratory platform for independent and established local choreographers and dancers.
With attendance numbers increasing five fold since its inception, Underground's success isn't just limited to the dance industry. One of the event's greatest strengths is its ability to appeal to audiences that may not usually attend dance performances.
"We have been completely blown away from the response to our event. We clearly struck a nerve for something that the industry was hungry for," says Malek. "It is truly inspiring to see audiences flock to these events; people from all walks of life and backgrounds. Some of these people have never seen a dance show in their life, but they're here, and they're loving it!"
This year, Underground will embark on its first tour across Sydney, Brisbane and Melbourne, launching a new partnership with The HiFi Bar – a venue that will host the events in all three states. Underground is the first event of it's kind, 100 percent Australian made and is attracting the biggest names in dance, including familiar faces from Network Ten's So You Think You Can Dance and Channel 7's Dancing with the Stars, making it one of the hottest tickets in town.
Underground will be holding an official launch party to celebrate this exciting new expansion in early July. Be on the lookout for more details! For more information, head to www.undrgrnddance.com. See event dates and locations below.
UNDERGROUND MELBOURNE
When: Saturday, August 2 at 8 p.m.
Where: The HiFi Bar, Swanston Street, Melbourne
Tickets: $25 – Bookings through www.thehifi.com.au
UNDERGROUND BRISBANE
When: Friday, August 8 at 8 p.m.
Where: The HiFi Bar, West End, Brisbane City
Tickets: $25 – Bookings through www.thehifi.com.au
UNDERGROUND SYDNEY
When: Saturday, August 16 at 8 p.m.
Where: The HiFi Bar, Entertainment Quarter, Sydney
Tickets: $25 – Bookings through www.thehifi.com.au
Image courtesy of Underground.