Melbourne City Ballet releases 2015 season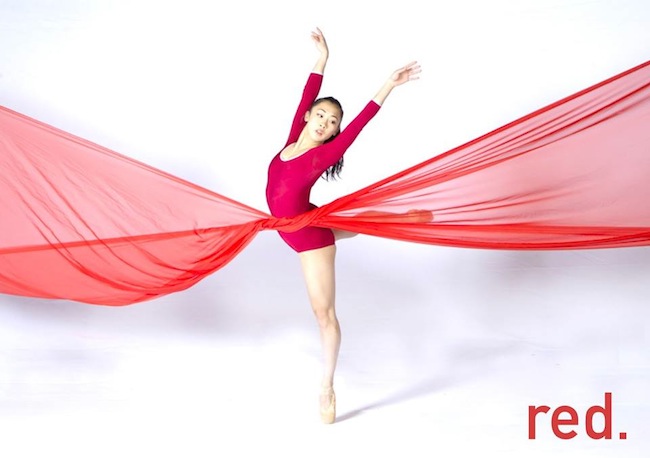 Artistic Director Michael Pappalardo has announced the 2015 season for Melbourne City Ballet, entitled "red." Pappalardo describes the colour red as evoking strong thoughts of passion, love and power – strong themes that have influenced his choices for his most exciting season yet. "red." will be a season that will contain only new choreography and demand the most exhilarating performances yet from company members.
"Every day I see the dedication and passion of our company members, who work tirelessly towards making Melbourne City Ballet a powerhouse in Victoria. They rehearse and perform with such love and fire in their hearts that no other word could sum it all up with enough power or conviction," explained Pappalardo. "'red.' is a year dedicated to our amazing performers and a promise that Melbourne City Ballet will deliver nothing but the best for 2015. I only hope that audiences will embrace and enjoy 'red.' as I have envisaged it every night."
"red." begins with the well-known tale of Swanhilda and Franz in the traditional ballet Coppelia, seeing Melbourne City Ballet don a full cast for the company's first ballet for the year.
Next, the company takes audiences into a fantasy realm with The Magic Toyshop, which will be supported by PW Dance and Sportswear. This is a recreation of the classical ballet La Boutique fantasque where two can-can dolls are forced to consider facing an indefinite future apart.
A Midsummer Night's Dream sees Melbourne City Ballet embrace their neoclassical roots, recreating the Shakespearian classic that is bound to be an audience favourite.
The company will then continue to showcase emerging choreographers with the touring season Exhale. This series will include a mix of classical, neo-classical and contemporary works.
Finally, Melbourne City Ballet will finish its year with the intimate Piano Sessions, which will bring attention to the raw connection that ballet and piano artistry have with one another. This will be a sophisticated evening for the most well developed palate.
"red." is set to be Melbourne City Ballet's best year yet and only a preview of what is set to come, declares Pappalardo. Check out melbournecityballet.com.au/seasons for more details.
Also, be on the lookout for information regarding the company's official 2015 launch party!
Photo: Melbourne City Ballet dancer Yui Koko Masukawa. Photo courtesy of Melbourne City Ballet.