McDonald College Student the Face of Young Talent Time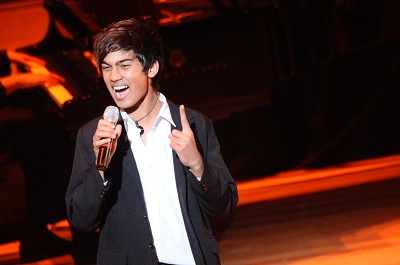 Adrien Nookadu, Year 10 student of The McDonald College, Sydney, has been chosen as the face of Network Ten's re-boot of the 80's hit show, Young Talent Time.
Auditioning along with tens of thousands of other young Aussie hopefuls, Adrien has been chosen as a member of the Young Talent Time cast. This means he will be performing each week along with other talent quest performers.
Music and dance have always been a part of Adrien's life. He got his first taste of performance at the age of six and with idols such as Michael Jackson, Usher and Chris Brown, Adrien's talent and music ability far exceeds his 16 years of age. This is due largely to the fact that he comes from a musical family. Adrien's father is a musician and his older brother Andre (2010 The McDonald College graduate) and younger brother Axel (who is in Year 3 at the College) all have tremendous talent and passion for music.
Even though Adrien's no stranger to performing on stage and in front of a camera, this opportunity with Young Talent Time is a once in a lifetime opportunity. Speaking about the Young Talent Time opportunity, Adrien said that "it felt absolutely amazing" getting the call informing him of his successful audition. He went on to say that being a cast member on Young Talent Time is, "such a dream come true."
Along with Adrien, The McDonald College has three other students involved in the show. Tyler (Year 9), Sean (Year 9) and Aydan (Year 6) are all part of the main Young Talent Time cast.
Young Talent Time premiered on Sunday 22 January at 6:30pm (EDST) on TEN.