Maureen Partridge wins Capezio My Dance Teacher Award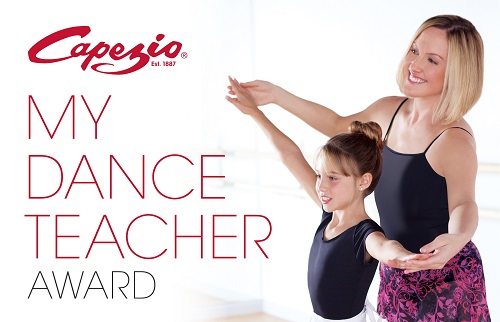 Congratulations to Miss Maureen Partridge from Maureen Garvey School of Dance, Kempsey, NSW, on winning the Capezio My Dance Teacher Award for 2013!

Ms Partridge was announced as the inaugural winner on Friday by Capezio Australia/New Zealand.

The Capezio My Dance Teacher Award is a competition designed to give recognition back to the teachers that everyone has had to guide them with their love of dance. It is the first year that Capezio has run this popular competition and they plan to continue to run it each year.

During the competition period, dance students were able to nominate their teacher and tell Capezio why their teacher is the best. 10 lucky finalists were then chosen and the public were able to vote on these finalists. Capezio then chose one winner, and the public were able to choose a 'Fan's Choice'. Congratulations to Hana Skeggs from La Muse, NZ who took out the 'Fan's Choice' award!

For more information on Capezio and to see their amazing dancewear and dance shoe range visit www.capeziodanceanz.com. Capezio has also recently opened a new flagship store in Elsternwick, Victoria at 296 Glenhuntly Rd. Check it out! It's gorgeous!