Mature Movers Summer School in Canberra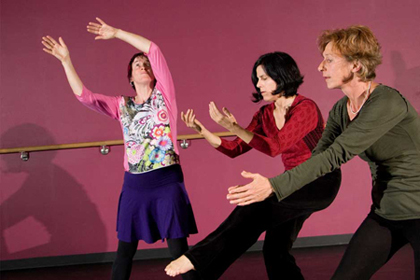 Canberra Dance Theatre will host the Mature Movers Summer School on January 26-30 for those over 50 wishing to enrich their summer through creative movement.
The Mature Movers Summer School, a special extension of the regular Growing Old Disgracefully (GOLD) class at the theatre, will allow participants to experience firsthand the process of creating dance for performance. They will explore choreographic concepts and walk through the steps of dance composition.
On the afternoon of Friday, January 30, there will be an informal showing at Canberra Dance Theatre of the work created. Participants are also invited to participate in a performance of the work on February 1 at the National Portrait Gallery.
Canberra Dance Theatre, located at the corner of Barry Drive and Kingsley Street in Canberra, offers classes year-round in styles like ballet, contemporary and hip-hop, as well as cultural dances like African, Bellydance, Capoeira and Hilal Contemporay Egyptian.
Contact Artistic Director Liz Lea for further information at 0435 025 365. Email her at canberradancetheatre@gmail.com for an enrolment form.