'Making The Cut' event for aspiring dancers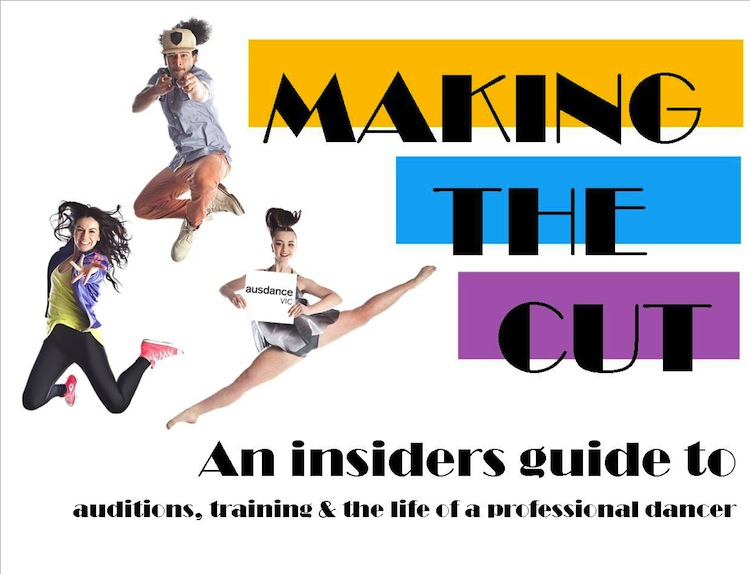 A new pilot event called "Making The Cut – An Insiders Guide to Auditions, Training and the Life of a Dancer" will be presented next month by Ausdance Victoria and Arts Centre Melbourne. Set for Sunday, June 16th, the event includes three not-to-be-missed sessions that will equip dancers with important tips and advice from professionals in the dance industry.
First up is a session titled "Audition Time!" As a mock audition workshop held in Arts Centre Melbourne's state theatre rehearsal room, the multitalented dancer, singer, actor and choreographer Luke Alleva will teach students everything they need to know about auditions – from what to bring, how to prepare and how to present themselves. Each participant will then be taken through a mock audition as a practical workshop.
Currently performing in Hot Shoe Shuffle, Alleva has the musical theatre credits to back his expertise. His credits include roles in Chitty Chitty Bang Bang, Moonshine, 42nd Street, Guys and Dolls, Mama Mia, Man of la Mancha, We Will Rock You, Rocky Horror and Xanadu, just to name a few.
Next, students can participate in a session titled "Stand on the Stage." They will get an exclusive tour of the Arts Centre Melbourne State Theatre and experience what it's like to stand on a stage and get unique backstage access.
The final session, "Ask an expert", is a question and answer session with an expert panel of dance professionals hailing from a variety of dance styles – including hip-hop and commercial, to ballet and musical theatre. Students will get access to some of the most important performers, choreographers, producers and casting directors currently working in the Australian dance world.
In this session, participants will be allowed to ask their burning questions and find out what it is like to go to an audition, what choreographers and directors are looking for in a performer, where to train and what it is like to be a professional dancer. Confirmed artists include Paul Malek, Penny Higgs, Steph Lake and more.
This event will be held at Arts Centre Melbourne for $45 for general participants and $40 for Ausdance members. To download the booking form, click here. For more information, email victoria@ausdance.org.au or call 03 9689 2055.