'Luminous Flux' touring to four cities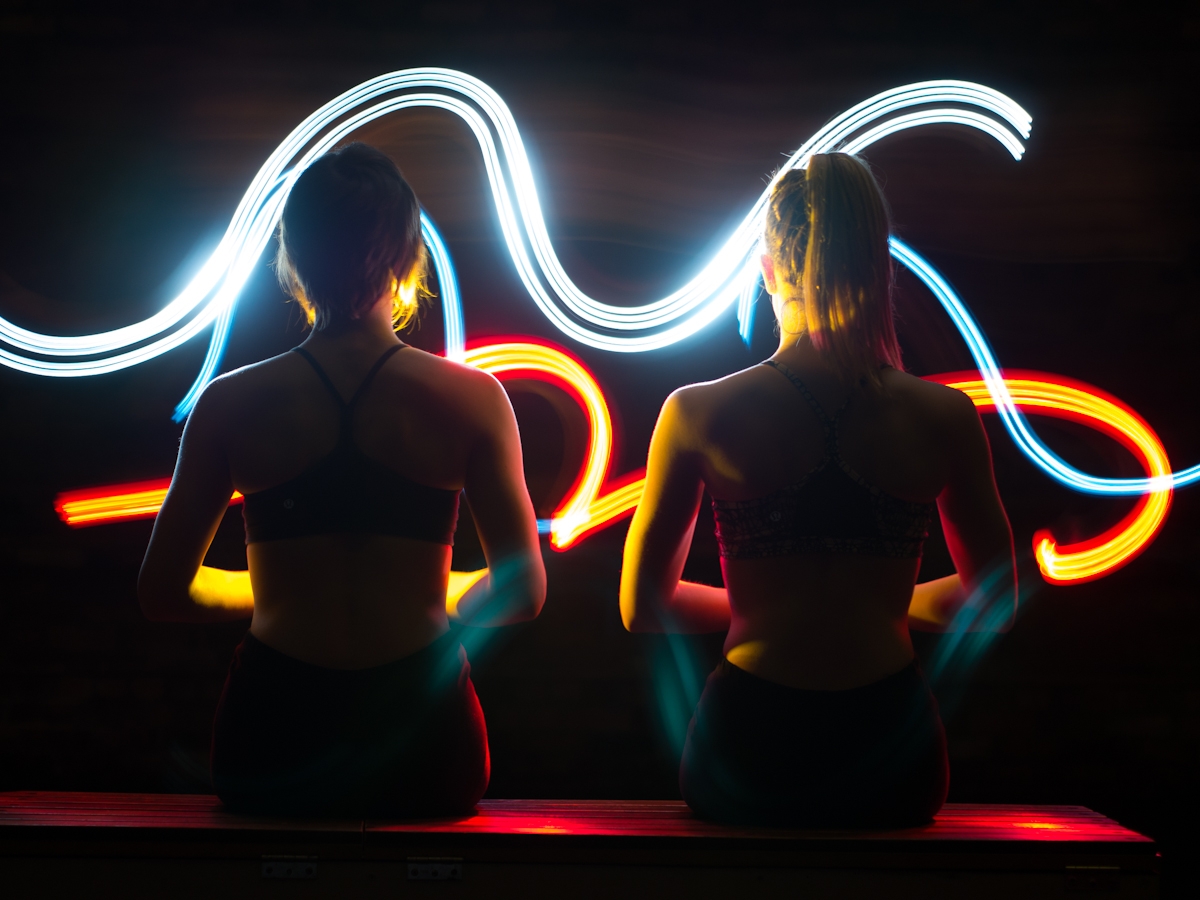 In Luminous Flux, two exceptional Australian choreographers transform light into physical movement that is playful, vivid and highly original in a double-bill performed by Tasdance, Tasmania's passionate and daring dance company.
This double-bill of very accessible and playful contemporary dance, which features Tanja Liedtke's Enter Twilight and the world premiere season of Byron Perry's Light Entertainment, is premiering as part of Ten Days on the Island, Tasmania's International Arts Festival.
Opening at Earl Arts Centre in Launceston on March 15-16, Luminous Flux will then head to Devonport's Entertainment and Convention Centre on March 19-20, Theatre Royal in Hobart on March 26-27 and lastly, Riverside Theatres in Parramatta on April 5-6.
As the Tasdance ensemble finished their in-studio rehearsals earlier this month, the excitement mounted for the four-city tour.
"It's all coming together brilliantly," commented Artistic Director Annie Greig last week. "The fine details are being crafted by our talented ensemble with guidance from rehearsal director Kialea-Nadine Williams."
The revelatory and beautiful creation of Tanja Liedtke, Graeme Murphy's selected successor at Sydney Dance Company, explores the paradoxes that exist within life's rituals; the light, the dark, the virtuous, the evil. On the other hand, Byron Perry, a bright figure in the national contemporary dance scene, interprets light through mystical, frivolous and pure physicality.
Liedtke created Enter Twilight for the company in 2004, before her accidental death three years later. The show was rapturously received and returns by popular demand to a deservedly larger audience, sharing the work of an exciting and tremendously gifted young choreographer.
Perry's Light Entertainment is a theatrical look at the magical, lively and entertaining interpretations of light. Playing with the theatrically and multiplicity of meanings, Perry's work illuminates the astonishing talents of the Tasdance ensemble. Perry, a dancer of great talent and experience, is now recognised as one of Australia's most dynamic choreographers.
For Tasdance, it's not the first time that Byron and Tanja's works have shared the stage. Byron first created A Volume Problem for Tasdance in 2006, which premiered with Tanja's second work for the company, Always Building.
"There's a nice sense of synergy being able to present their works together again, and especially being able to tour the works," Greig said.
From its beginnings as Australia's first dance-in-education company in 1981, Tasdance has grown in stature and has earned a national reputation for the strength, diversity, innovation and accessibility of its Australian contemporary repertoire.
For more information on Luminous Flux, Tasdance or to purchase tickets, visit tasdance.com.au/luminous-flux. For specific performance information, visit the presenting venue's website.
Photo: Luminous Flux. Photo courtesy of Tasdance.