Luminous Flux returns to Tasmania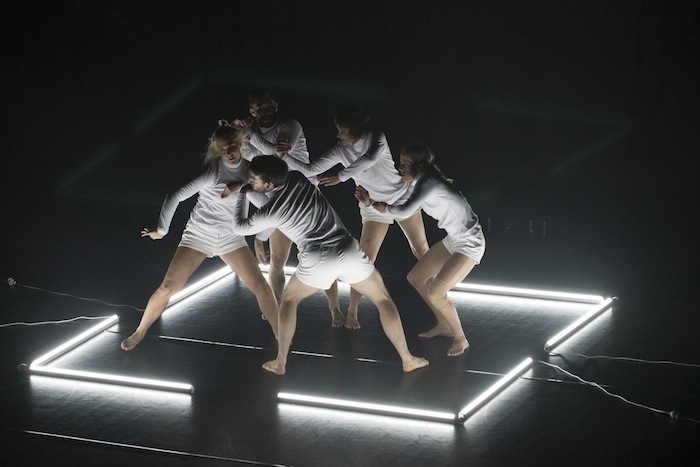 Luminous Flux blew audiences away in 2012 when it was performed as part of Ten Days on the Island festival. Now Tasdance offers another opportunity to catch the show in Tasmania before its tour to Victoria and New South Wales. The performance will be presented on April 18 at 8 p.m. at the Earl Arts Centre, Launceston.
In her review, Dance Informa's Lynne Lancaster summarized the production as: "A striking and original double bill, Luminous Flux was two diverging, innovative and accessible works from two acclaimed artists."
Luminous Flux presents Tanja Liedtke's Enter Twilight and Byron Perry's Light Entertainment. Choreographed for the company in 2004, Liedtke's work examines the balance between opposites; light and dark, virtuous and evil. An extraordinary talent whose life was tragically cut-short, Liedtke was destined to follow in the footsteps of Tasdance patron Graeme Murphy AO as the next artistic director of Sydney Dance Company. Inclusion of Liedtke's work in the 2013 and 2015 program honours her ongoing positive influence on dance in Australia.
Taking an alternative interpretation, award-winning choreographer Perry explores other connotations of light, flipping between dry and scientific, magic and mystical, and frivolous, playful and entertaining. Playing with the theatricality and multiplicity of meanings, Perry's work illuminates the astonishing physicality and talents of the Tasdance ensemble.
After the Launceston performance, Luminous Flux will tour to Hamilton Performing Arts Centre (April 22), Portland Arts Centre (April 24), Kyenton Town Hall (April 29), Clayton Alexander Theatre (May 2 and 3), Burrinja Theatre (May 9) and Gosford Laycock Street Community Theatre (May 13.)
For more information, visit www.tasdance.com.au/luminous-flux.
Photo courtesy of Tasdance.