Lucy Guerin's 'Weather' on ABC's Artscape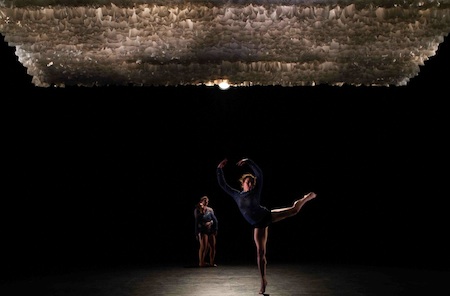 Directed by Melbourne-based filmmaker Natasha Gadd, Weather is an intimate half-hour documentary featuring renowned Australian choreographer Lucy Guerin as she embarks on an ambitious new project to take the abstract world of weather into contemporary dance. Interweaving delicately observed footage with intimate interviews and live performance, the film follows Lucy and her six dancers as they prepare for what will be one of her most challenging dance works to date.
Natasha Gadd is an award-winning documentary filmmaker who has directed a number of arts documentaries. Her films include murundak – songs of freedom featuring Aboriginal supergroup The Black Arm Band, Anatomy – Muscle featuring unconventional performance troupe Acrobat, and Words From The City, a feature documentary about oral storytelling in Australian hip-hop.
Natasha says, "I've long admired Lucy's work and was intrigued about the creative process of transforming the abstract concept of weather into a contemporary dance piece. As a director, exploring the creation of Lucy's new work presented an exciting challenge; to communicate through an unspoken language that is physical, tactile and kinetic and that draws on rhythm and movement to convey the illusive and ephemeral nature of weather."
Weather, commissioned by ABC's Artscape, will be broadcast on ABC's Artscape on Tuesday 27th August at 10 p.m. To see a preview, click here.
Photo: Lucy Guerin's dance work Weather with dancers Lilian Steiner, Alisdair Macindoe and Talitha Maslin. Photo by Jody Muston.