Lucy Guerin secondment applications open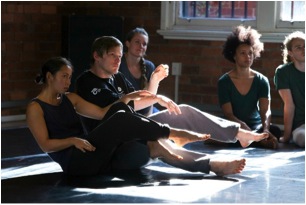 Secondment places are now available during the next creative development period of choreographer Lucy Guerin's new work. These secondments are available to students, new graduates and dancers in their first few years of professional practice.
Secondments give insight into the identity of the company and the choreographic process currently in development by Lucy Guerin.
To apply, dancers must download the application form, complete it and submit it via email to Company Manager Claire Bradley at claire@lucyguerininc.com by 11 p.m. on Monday, July 20.
The secondment will take place at Lucy Guerin Inc studio, located in West Melbourne, from August 17 to September 11, every Monday to Friday. Successful applicants will be offered one week to work with Lucy Guerin during this period.
All applicants will be notified by the end of July with the outcome of their application.
For more information, visit http://lucyguerininc.com or contact the Lucy Guerin Inc office at info@lucyguerininc.com or by calling 03 9329 4213.
Photo by Byron Perry.