Lucy Guerin Inc Professional Dance Classes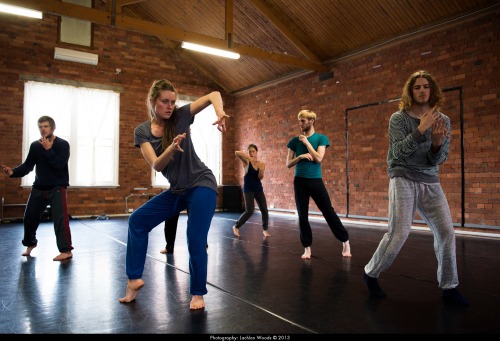 Lucy Guerin Inc, a Melbourne dance company established in 2002, has announced a new schedule for professional dance classes open to the public.
The classes will fall during the next Lucy Guerin Inc development and the schedule features an impressive lineup of dance and yoga teachers from around Australia.
Classes will be offered Monday through Friday from 9:30 a.m. to 10:45 a.m., beginning March 10 and ending April 17. The classes will be held at Lucy Guerin Inc Studio, located at 28 Batman St., West Melbourne, 3003.
Dance and yoga teachers include Jo Lloyd, Harriet Richie, Lee Serle, Nadia Cusimano, Stephanie Lake, Vishal, Jo White, Antony Hamilton, Alisdair Macindoe, Becky Hilton and Rennie McDougall.
Classes are only $10 per session and can be booked online in advance this year at Trybooking.com/EITP. Places are strictly limited due to studio size, so book early to secure your place. For more information, visit www.lucyguerininc.com.
Photo: Lucy Guerin's Live Movie development. Photo by Lachlan Woods.