Lose yourself and find yourself in online dance this week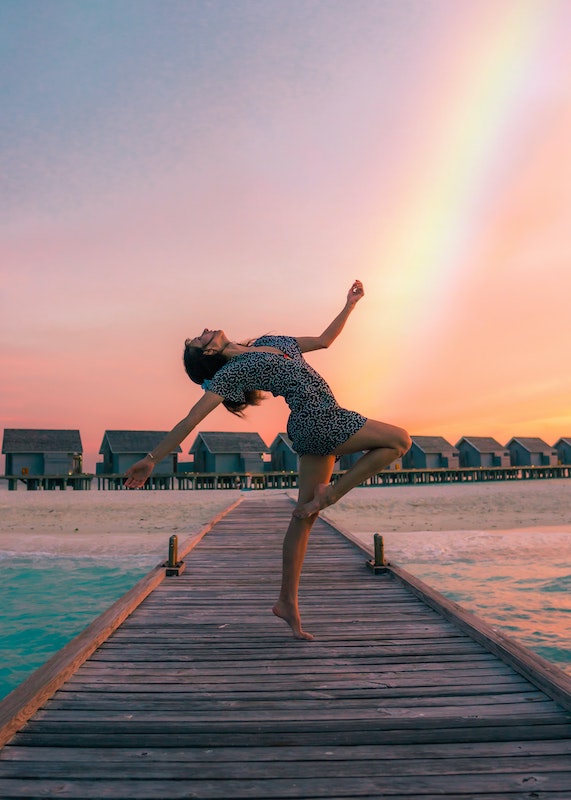 It's true that Dance enables you to find yourself and lose yourself at the same time. So lose yourself and find yourself in dance this week with these classes and events.
ONLINE DANCE CLASSES AND EVENTS THIS WEEK
Dance Central Sydney Heels class
Heels with Dance Central teacher Rebecca is on Thursday 2 July at 7.45pm for $12.00 to book visit https://dancecentral.com.au/online-classes/
Humanimals for Pre-school and early primary school
Resources to keep the young ones engaged and learning, made from home by the full- time staff at Ministry Of Dance. Watch Episode 1 here – https://youtu.be/Fow8dCYBc_A and Episode 2 here – https://youtu.be/TdwoKzWTfRc free of charge.
TasDance Online class in Hip Hop
Take Hip Hop online with Benge Allen from Tasdance from 6:15 – 7:00pm on Mondays for ages 16 to Adults. Students will learn a variety of styles including breaking and popping, as well as developing their own unique expression through free-styling, cyphers and choreographic tasks. This class is free and you can register here https://www.tasdance.com.au/public-program-online
A new triple bill of dance on film
Northern Ballet have teamed up with the Lawrence Batley Theatre to bring you a world-class triple bill of contemporary dance and ballet streamed digitally to your home from Monday 28 September – Sunday 18 October 2020. Locked Down. Locked In. But Living. will feature a Northern Ballet world première choreographed remotely by our Artistic Associate Daniel de Andrade (The Boy in the Striped Pyjamas) during lockdown. The triple bill will also feature new works from Studio Wayne McGregor and Gary Clarke Company, all recorded in the empty Lawrence Batley Theatre and screened to ticket holders on their preferred date. To find out more visit https://northernballet.com/locked-down-locked-in-but-living
Danceworks London beginners Ballet course online
Learn ballet at home in July and ready to take studio classes when they open. Taught by renowned dancer/teacher Luke Ahmet. Very limited places. Click https://danceworks.com/london/events-and-workshops/ to book and for more information. The cost is £100 and it runs on: 7th, 9th, 14th & 16th July from 19:00 – 20:30.
Danceworks Weekly Instagram Live Pilates Class
Join fitness trainer Lucy Potucek for a 30min Pilates class on Wednesdays from 12.00-12.30 (London time) on Danceworks Instagram page @danceworkslondon https://www.instagram.com/danceworkslondon/ You'll find more online classes here: https://danceworks.com/london/classes/online-classes/
Watch Big Night In at Hamer Hall
Episode 9 is available of this streamed live show from the glorious Hamer Hall stage in Melbourne! John Foreman performs with Ella Hooper, David Hobson and Taylor Sheridan to an empty theatre, while special guests dial in. Duration: Approximately 50 minutes and it's free. Visit here to watch: https://youtu.be/oBQW63jHXCY
Watch Australian Ballets giving video
By contributing to the Annual Giving program you can directly support their dancers and help them maintain their core operations, ensuring they're able to pick up where they left off when the time is right for the curtain to go up on the ballet that we are all missing so much. Watch the video here: https://youtu.be/kzwVSkg77Qo
Online workshop series from Jack May for Dance studios and teachers
Momentum Studios owner Jack May has created a series of pre-recorded workshop classes available for purchase with sought after choreographers in the industry based in Melbourne. Classes include: HIP HOP: with Shannon Hanrahan, Tarik Frimpong, Rob Mclean, Jack May, Nadia Tornese. COMMERCIAL with Yvette Lee, Jordan Herbert, Ben Scarmozzino, Donnie Dimase. LYRICAL: with Freya List, Lucy Doherty, Kim Adam and JAZZ: with Luca Dinardo. You can also do CONTEMPORARY: with Neale Whittaker, Zoe Marsh and TAP: with Brianna Taylor and Peta Anderson. Three Classes cost $100. The classes are aimed at the 13+ age group. To get these classes in your life visit: https://www.momentumartsstudios.com.au/store