Leadership change at Australian Ballet School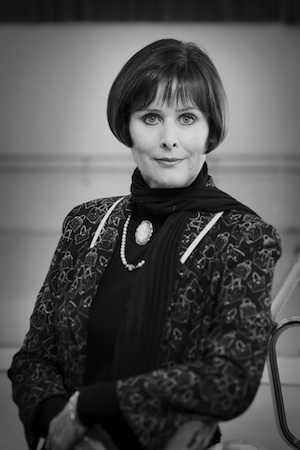 Cmr Leigh Johns, Chairman of The Australian Ballet School, has announced recruitment plans for the next director of the school of The Australian Ballet. The commencement of the recruitment process follows the decision of the current Director, Marilyn Rowe OBE, to retire at the end of 2014.
"The timing of Marilyn's retirement, coming as it does at the end of the school's 50th anniversary, will allow for the celebration of Marilyn's significant achievements in conjunction with the smooth transition to a new director who will lead the school into its next 50 years," said Cmr Johns.
"Since it began in 1964, the school has had the distinguished service of three visionary directors, Dame Margaret Scott, Gailene Stock and Marilyn Rowe," said Cmr Johns. "The time has now come to choose the school's fourth director, an artistic leader who will take responsibility for maintaining the school's reputation as Australia's national centre for elite vocational classical dance and preserve its international reputation."
Cmr Johns continued: "For 14 years Marilyn has implemented a vision that has been instrumental in developing a unique dance training institution; one that produces dancers with a distinctive Australian style through a holistic educational programme which balances technique, artistry, academic education and student care.
"In addition to training dancers, the school trains teachers, develops the artistic leaders of the future and advances the art of ballet. The ballet and dance world owes much to Marilyn's vision. Our next director must continue that exceptional leadership across the art form," said Cmr Johns.
The director will report to the school's board and work closely with General Manager Sandra Ball.
Last month, the board established a selection panel comprising four board members, including General Manager David McAlister AM (Artistic Director of The Australian Ballet) and Mavis Stains (Artistic Director and CEO of Canada's National Ballet School).
The selection panel will consider applicants and will be looking for, among other attributes, strong artistic leadership and vision, qualifications in dance or classical ballet, extensive knowledge of elite dance instruction, understanding of ballet and the needs of The Australian Ballet, a good international network, and, most importantly, an ability to ensure the welfare of the school's students. The position will be promoted nationally and internationally.
Applications for the position are open now and will close on 1 November 2013. It is intended that the new appointment will be made public in March 2014. A handover period will commence on 1 July 2014.
For more information, visit www.australianballetschool.com.au. Questions and enquiries regarding applications should be emailed to directorposition@australianballetschool.com.au.
Photo: Director Marilyn Rowe OBE. Photo courtesy of The Australian Ballet School.