'Le Grand Tango' presents three new works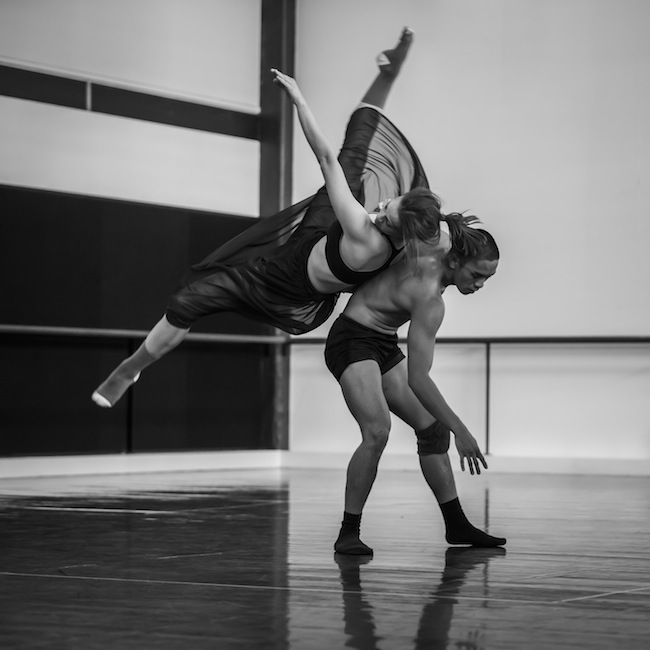 For Sydney Dance Company's latest collaboration with the Sydney Symphony Orchestra, three newly created works set to the music of revolutionary Argentine composer Ástor Pantaleón Piazzolla will premiere on the Sydney Opera House Concert Hall stage on April 17 and 18.
Choreographed by award-winning Cass Mortimer Eipper (a company dancer and an alumni of SDC's New Breed program), Lucas Jervies and Rafael Bonachela, this trio of works sees SDC's dancers once again share the stage with some of Australia's finest musicians.
Sydney Symphony Orchestra's Le Grand Tango is a two-part concert, beginning with music from Bizet, Pablo Sarasate and Alberto Ginastero, ahead of a trio of Piazzolla's groundbreaking compositions. Renowned as the creator of the Nuevo Tango, Piazzolla incorporated elements of jazz and classical music to revolutionise the traditional tango.
For the first two of Piazzolla's tracks, SDC has commissioned guest choreographers Cass Mortimer Eipper and Lucas Jervies to make their own modern interpretations of this renowned partner dance, using a sextet of dancers. The world premiere of their works, set to Piazzolla's Le Grand Tango and The Four Seasons of Buenos Aires, will be performed by SDC associate dancers Tara Gower, Olympia Kotopoulos, Zachary Lopez, Luke Mangraviti, Daniel Russell and Laura Wood.
For the finale piece of the evening, SDC Artistic Director Rafael Bonachela will present a contemporary analogy of Piazzolla's Libertango, performed by company dancers Janessa Dufty and Petros Treklis.
Hephzibah Tintner Fellowship recipient Aleisa Jelbart has designed the costumes for all three of the works, in her third collaboration with SDC, including New Breed, Frame of Mind and Le Grand Tango.
This stunning Latin-inspired display is presented for a limited season of two performances only, set for Friday, April 17 and Saturday, April 18 at 8 p.m. Tickets start at $39. For more information on Sydney Symphony Orchestra's Le Grand Tango, head to www.sydneysymphony.com.
Photo: Sydney Dance Company associate dancers Tara Gower and Zachary Lopez in rehearsal for Le Grand Tango. Photo by Peter Greig.