Kinetic Creations sells locally made costumes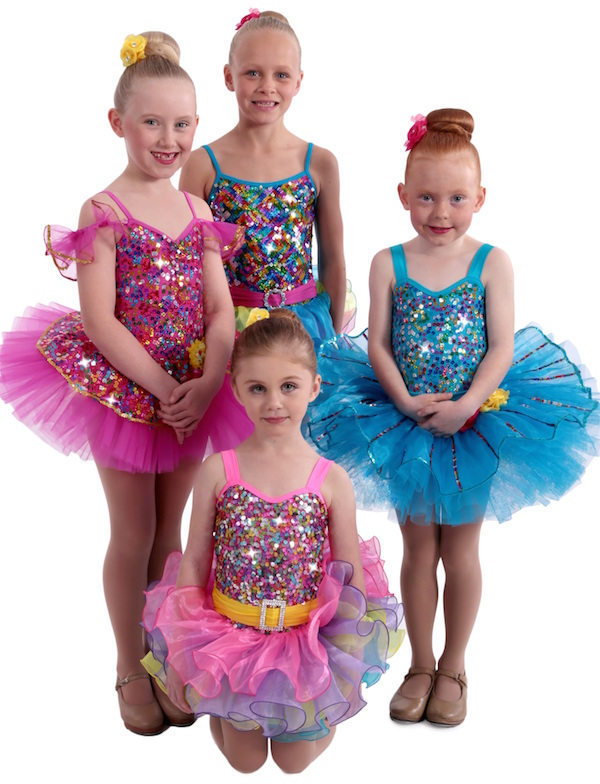 Dance Informa recently released its 2015 Australian Costume Guide! Kinetic Creations is one of the superb companies showcasing its products!
What really sets Kinetic Creations apart is its commitment to 100% Australian-made costumes. Absolutely all garments that carry a Kinetic Creations label have been designed and manufactured here in Australia!
Providing a wide range of dance studio apparel that can be fully embellished with studio logos, Kinetic Creations works with studio directors to make sure their garments are just what they want and completely ready to wear. Styles can be customized for specific studio colours and particular needs – ensuring Kinetic Creations is an easy one-stop service!
As Australia's largest manufacturer of dance costumes, Kinetic Creations keeps thousands of costumes in stock. To see all they offer, head to www.kineticcreations.com.au.
To see specific Kinetic Creations' costume examples, check out the Guide.
Photo: Kinetic Creations' Tappy Toes costume (288401) being worn for the catalog.