Kevin Jackson bound for New York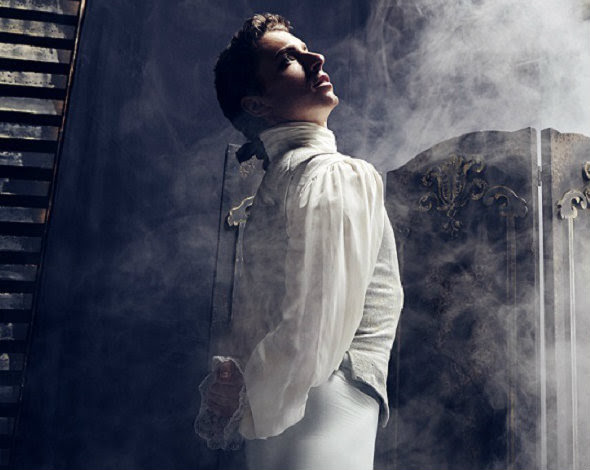 Principal Artist Kevin Jackson of The Australian Ballet will be flying out this week to guest star with America's national ballet company American Ballet Theatre (ABT) in New York. Invited by the company's Artistic Director Kevin McKenzie, Jackson will perform as des Grieux in ABT's Manon for two performances at the Metropolitan Opera House on June 4 and 6.
This is the first time in more than 20 years that a dancer of The Australian Ballet has performed as a guest artist with ABT, and it is hoped that the invitation will be the first of many collaborations between the two companies.
Artistic Director of The Australian Ballet, David McAllister, said that Jackson is only the second dancer from The Australian Ballet to perform as a guest artist with ABT.
"American Ballet Theatre is considered to be one of the greatest dance companies in the world and held in high esteem for its quality, innovation and athleticism – dance qualities that Kevin also possesses," McAllister said. "This is a huge honour and one that Kevin thoroughly deserves – everyone in the company is so excited for him as he takes up this rare opportunity."
Former Principal Artist Steven Heathcote guest starred with ABT in 1991 and 1993. Former Australian Ballet dancers Danilo Radojevic, Ross Stretton and John Meehan were members of ABT in the 1970s and 80s.
Born in Perth, Jackson commenced his dance training at the age of seven with the Shirley Farrell Academy of Dance. In 2002, he graduated from The Australian Ballet School and joined The Australian Ballet in 2003; he was promoted to Principal Artist four years ago.
In New York, the 29-year-old will partner ABT Principal Artist Xiomara Reyes – and celebrate his 30th birthday.
"This is such an incredibly exciting opportunity, and I'm thrilled to be heading to New York to represent The Australian Ballet and perform with such a prestigious company," he said. "It's particularly special to be dancing in Manon as my first big break was in this ballet in 2008, shortly after winning the Telstra Ballet Dancer Award."
Jackson will join another former Telstra Ballet Dancer Award winner and dancer of The Australian Ballet, Stephanie Williams, who joined ABT as a dancer in 2012.
Few ballet companies equal ABT for its combination of size, scope, and reach; it has been recognised as a living national treasure since it's founding in 1940.
ABT is linked with ballet legends such as Jerome Robbins, Twyla Tharp, Natalia Markarova and Mikhail Baryshnikov, a previous artistic director of the company.
Jackson will depart on Sunday, May 18 to join ABT in rehearsals before the company's Manon season opens next month. He will return to Australia for The Australian Ballet's Winter Season at Arts Centre Melbourne, performing in the electrifying contemporary program Chroma, as well as Imperial Suite, a dazzling double bill flavoured with New York style and Parisian chic.
You can follow his journey on Instagram @KJJACKSON84. For more information on The Australian Ballet's Winter Season, visit www.australianballet.com.au.
Photo: Kevin Jackson in Manon. Photo by Paul Scala.