Jaw-lifting Casus at The Famous Spiegeltent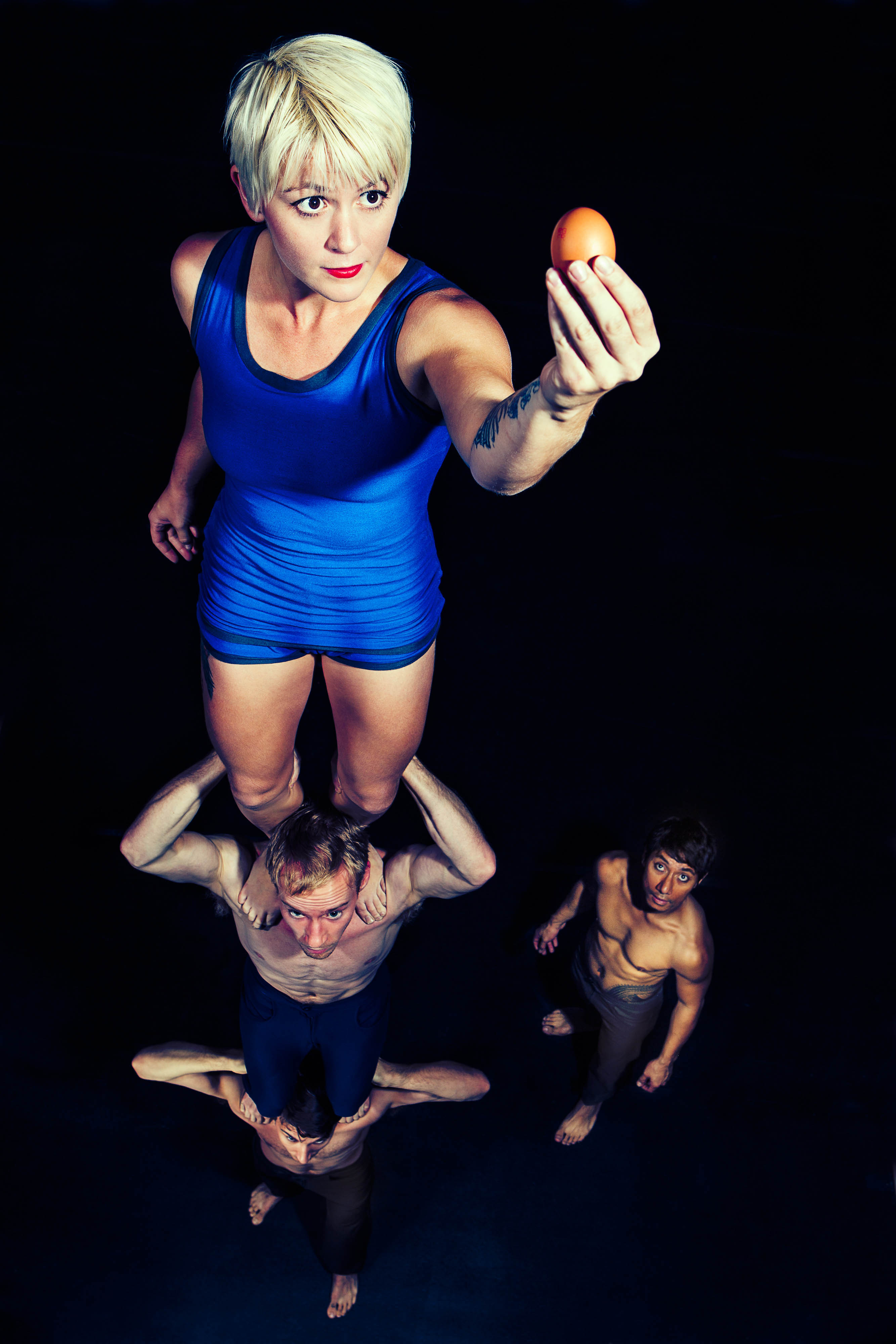 New Brisbane contemporary company Casus will bring their breathtaking and fragile display of skills to The Famous Spiegeltent for a two-week season starting Tuesday, March 5. The troupe will lift each other up by the jaw alone, create four person towers and use an egg to demonstrate their careful artistry showcasing the incredible strength and fragility of the human body.
Formed in 2011, Casus members boast the finest circus pedigree in the country, with former Circa and Flying Fruit Fly performers Emma Serjeant, Jesse Scott and Lachlan McAulay joining forces with Polytoxic's Natano Fa'anana (Briefs), to create stunningly beautiful displays of skill.
Their debut work, Knee Deep, which has played at the Adelaide and Edinburgh Fringe Festivals, and earned them a five-star review in The Guardian, is an inventive blend of circus, combining traditional and contemporary circus techniques.
Using hard acrobatics, they push their bodies to the limit, stomping on stereotypical gender roles as female and male performers push the boundaries of strength and performance.
Knee Deep journeys through moments of raw discovery, fleeting relationships and unexpected bonds giving new purpose and meaning to inanimate objects and the human body itself. The Guardian wrote, "Many circus shows build towards wow-factor moments, but in this piece you quickly cease to expect triumphant drum rolls because this is a show in which every single minute counts"
Arts Centre Melbourne presents Casus as part of The Famous Spiegeltent's 2013 Season. From Tuesday, March 5 through Sunday, March 10 and Tuesday, March 12 through Sunday, March 17, The Famous Spiegeltent will offer performances with tickets from $40.
For more information on shows at The Famous Spiegeltent during season 2013, visit spiegel.artscentremelbourne.com.au.
Photo: Brisbane's Casus in Knee Deep. Photo courtesy of Arts Centre Melbourne.